Fairfax VA – We recently had a short sale seller say the following was the reason he was short selling his house. "I do not wish to pay $1,000 a month on a home that has lost worth", he stated. The short sale negotiator noticed that and immediately rejected the Fairfax short sale.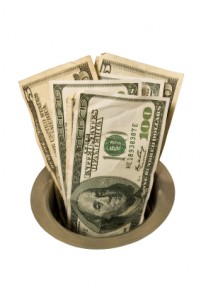 The Fairfax VA home seller put that information in his hardship correspondence. (I typically do not go through a seller's hardship letter. I feel that is their private information. Most of the time there is nothing in there that I genuinely need to see.)
There were many good reasons the seller needed to short sell. First off, his family had relocated out of state. Second, he owned a different house that was losing $1,500 a month. Third, the renter living in the house he was short selling was paying $1,000 less than what was vital to cover the monthly mortgage payment.
Finally, his family had had a reduction in income. His wife had a very good job that she resigned from to move. She had expected to find another job immediately. However, she had a difficult time acquiring employment that paid as well as her past job. As you can see, they weren't short selling because he didn't want to lose money.
They were short selling because they could not find the money for the house. The fact that they were losing $1,000 a month helped push them in that direction. But, it was not the primary explanation to short sell. What can we understand from this?
Don't make the very same error when you short sell a house in Fairfax VA. Make sure your hardship appears real. On your hardship letter, say something like "I can't pay for the house" and "I just want to prevent bankruptcy." Don't say that you are thinking of bankruptcy.
Just explain that you are making an attempt to avoid it. I don't know anyone who is not trying to keep away from bankruptcy (except possibly someone currently planning to file.) It is your responsibility to look out for you and your family. It is the lender's job to watch out for themselves.
Remember, these lenders are searching for freeloaders. If they feel you are short selling to avoid losing dollars on a poor investment, then they may not agree to the short sale. However, every case is different.
I know someone who is doing really well monetarily. However, he is nevertheless short selling a number of investment properties. And the loan companies are approving the short sales.
Are you serious in selling your property as a Fairfax short sale? Call me at (703) 322-0600 for a complimentary consultation. When you call, I will explain how the short sale process works in detail and answer any questions you may have. Discover how others with Fairfax VA homes for sale  successfully completed a short sale and request a complimentary consultation with Fairfax realtor Thierry Roach.
Thinking about a loan modification? Our Fairfax loan modification kit has the instructions you will need to get a loan modification approved with your lender.
Thanks for reading this, Thierry Roche.
Thierry is a Real Estate Agent at RE/MAX Premier, and Host of Talk Radio's, 'Inside Real Estate'.
Phone: (703) 322-0600
Thierry Roche specializes in loan modifications and short sales in Fairfax Virginia. Fairfax Loan Modification Help. Fairfax Short Sales. Fairfax Short Sale Realtor. Fairfax County Short Sale Realtor. Fairfax VA Short Sales.
Copyright 2010 Inside Real Estate, LLC. All Rights Reserved.