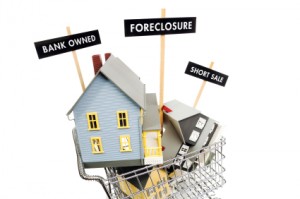 Fairfax VA – I always find it exciting to view a situation from the other person's point of view. I find that when you comprehend their mindset, you increase your chances of a successful negotiation. So today, I'm going to go over the mindset of loan companies during a Fairfax short sale.
In my opinion, lenders create their short sale procedures merely to avoid blunders. Here is an instance of what they would assume is a mistake. A short sale gets approved. After closing, the loan provider finds out that the buyer "flipped" the house for a financial gain.
The supervisor might reprimand an employee. "That man just profitted $20,000. We don't pay you a good wage to make these kind of errors", they inform the worker. Every time something undesirable happens, they tighten up their policies. Fewer and fewer short sales get accepted.
(I know from previous experience that most approved Fairfax short sales minimize lender's losses. Not every solitary one, but 80-90% do.)
One lender had a extended BPO review process. (A BPO is the Opinion of Value that the loan companies use to value the house.) They should look at a BPO and say, "Ok, the BPO says the property is really worth X. That means we should approve or reject the short sale primarily based on a value of X."
As an alternative of doing that, they have total departments that "review" these BPOs for accuracy. In my view, they are not "reviewing" them. They are only second guessing them. The end result of a policy that takes a month to "review" a BPO is that the short sale process lingers.
Great buyers who wish to obtain the house lose interest. They cancel their agreements and buy another Fairfax VA home. Most of the time, the house is foreclosed upon and sells for even less money as a bank owned sale. Lenders refuse short sales they should approve because one document is missing.
They are trying to keep away from a possible "error." Sure, they can steer clear of that mistake. But, they chance making another, even bigger, "mistake" when the residence becomes a Fairfax foreclosure and sells for less money. As you can see, the short sale process is complicated.
If you are researching a short sale in the Fairfax VA area, then make sure you employ a representative who fully understands how it functions. If your representative is aware of how lenders think, then you will have a greater probability of good results.
Are you interested in selling your house as a Fairfax short sale? Call me at (703) 322-0600 for a no cost consultation. When you call, I will describe how the Fairfax VA area short sale process works in detail and answer any questions you may have. Visit my website to discover how others with Fairfax VA homes for sale successfully completed a short sale and request a free consultation.
Thinking about a loan modification? Our Fairfax loan modification kit has the instructions you will need to get a loan modification approved with your lender.
Many thanks for reading this, Thierry Roche.
Thierry is a Real Estate Agent at RE/MAX Premier, and Host of Talk Radio's, 'Inside Real Estate'
Phone: (703) 322-0600
Thierry Roche specializes in loan modifications and short sales in Fairfax Virginia. Fairfax Loan Modification Help. Fairfax Short Sales. Fairfax Short Sale Realtor. Fairfax County Short Sale Realtor. Fairfax VA Short Sales.
Copyright 2010 Inside Real Estate, LLC. All Rights Reserved.