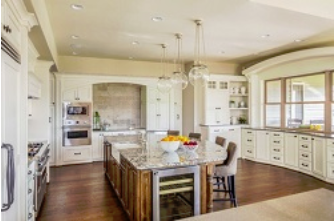 Online shopping is the trend and it applies to real estate. One major factor in that marketing is listing photos.
The National Association of Realtors reports that over 90 percent of buyers look on the internet first when looking for a home. It it more efficient for them to review photos of homes online than it is to call agents, make appointments and traipse all over looking at homes. The later wastes a lot of time with homes that might not meet their criteria.
First, the number of photos you include needs to be enough so the buyer can get an idea about the home; most MLS's allow 24 to 30 photos. Most other sites will allow up to 40 photos. The size of the home can dictate the number of photos you need. Larger homes will need more.
Most listing websites can accommodate horizontal shots better than vertical ones.
Make sure each room has adequate lighting for the photos, natural lighting is preferred to artificial.
In order to get the most of each photo use a wide-angle lens.
Shooting larger rooms from different angles gives different perspectives to buyers.
If you are taking photos, think about staging each room. Staged homes take better photos and sell quicker than non-staged homes.
Upload photos in a way that gives the buyer the feeling of walking through the home.
No shaky cameras, use a tripod, professionals do to make sure the camera is still.
Don't spend a lot of time "photoshopping" your photos. Removing factual elements could be a bad thing.
In order to show your home in the best light, consider using a professional photographer. We all get lucky with an occasional great shot, but they make a living at it.
Want some Insider Information on Fairfax VA homes for sale? Get a FREE Market Snapshot Report of Your Northern Virginia Home's Value, or  Search All Northern Virginia Homes For Sale. Put that data you need at the tips of your fingers!