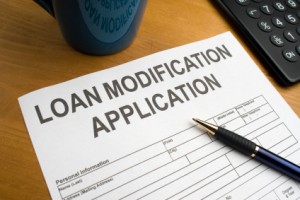 Fairfax VA – When you catch up on all of your back payments and resume paying your original mortgage payment, that is known as a forbearance.  While this is a good option for many people, it doesn't lower payments as much as a loan modification would.
The one advantage to a forbearance is that the process is shorter, meaning you can avoid the lengthy and troublesome loan modification process.  For that reason, most lender glady negotiate a forbearance.   While a forbearance might be approved in two weeks to a month, loan modifications can sometimes take up to six months!
But a forbearance is not without big drawbacks.   One of the main disadvantages to a forbearance is that it doesn't reduce your payments.  On the contrary, the first 12 months can prove to be quite a financial hardship. Why? Because you are re-paying the back payments during those 12 months, meaning your monthly payment actually increases.
For instance, if you were paying $800 a month before, you are paying $1,150 during the forbearance. Many Fairfax VA home owners who accept a forbearance end up defaulting because they can't afford the higher payments.
These individuals might then try to do a loan modification, only to find that the lender is reluctant to approve it. Why? Because these homeowners have already defaulted on the forbearance. Thus, I suggest you only ask for a forbearance if you're sure you can afford the higher payment.
If you're one of those Fairfax VA homeowners who defaulted because you could no longer afford the payment, I recommend you try a loan modification first. Our Fairfax loan modification kit has the instructions you will need to get a loan modification approved.
We show you how to prove to your lender that they will make more money by accepting your loan modification versus foreclosing on the house. They're in the business of making money, right? That is why this strategy works.
Thanks for reading this,
Thierry is a Real Estate Agent at RE/MAX Premier, and Host of Talk Radio's, 'Inside Real Estate'
Phone: (703) 322-0600.
Thierry Roche specializes in loan modifications and short sales in Fairfax Virginia. Fairfax Loan Modification Help. Fairfax Short Sales. Fairfax Short Sale Realtor. Fairfax County Short Sale Realtor. Fairfax VA Short Sales. Fairfax Realtor.
Copyright 2011 Inside Real Estate, LLC.  All Rights Reserved.