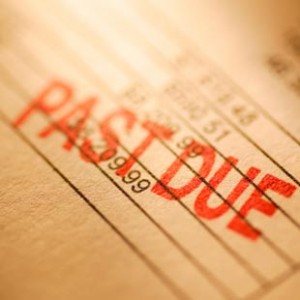 Fairfax VA – I recently heard about a   got ripped off by a debt collector  who asked the man if he could pay them $500.  This man wanted to do the right thing so he ended up agreeing to pay the $500.  When the debt collector sent him a form to make the payment through his checking out, the man filled out his bank information and signed off on it.  After that, the debt collector proceeded to completely drain his bank account.
At one point, the collector had taken $1,800 from this man's account, which understandably put a huge financial burden on this man.  He couldn't even afford to buy gas to drive himself to work! Unfortunately the man's hands were tied because of the fine print on the form he'd signed.  This is why you should never give any of your financial information to a debt collector or anyone.
If you do settle with a debt collector, make sure you only send them a payment where they can't track you. I recommend using a money order, which keep all of your bank account information private. Since you can buy money order with cash or a debit card, the debt collector will never gain access to your private information.
Protect all of your private information from debt collectors.  Do not send them information on your checking account, savings account, IRA, 401k, or any other financial account you have. Many state and federal laws often allow debt collectors to take money out of your accounts, with or without your permission.
Unless you're a lawyer who knows the rules for if or when a debt collector can take your money without your permission, you're better off never giving them your private financial information.
Hope this helps you in your situation. Would you like to discuss your situation with me? You can call e-mail me at Thierry@ThierryRoche.com or call me at (703) 322-0600.
Our Fairfax loan modification kit has the instructions you will need to get a loan modification approved. We show you how to prove to your lender that they will make more money by accepting your loan modification versus foreclosing on the house. They're in the business of making money, right?
Thanks for reading this,
Thierry is a Real Estate Agent at RE/MAX Premier, and Host of Talk Radio's, 'Inside Real Estate'
Phone: (703) 322-0600.
Thierry Roche specializes in loan modifications and short sales in Fairfax Virginia. Fairfax Loan Modification Help. Fairfax Short Sales. Fairfax Short Sale Realtor. Fairfax County Short Sale Realtor. Fairfax VA Short Sales. Fairfax Realtor.
Copyright 2011 Inside Real Estate, LLC.  All Rights Reserved.