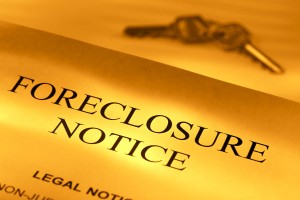 Fairfax VA – Foreclosing on a house is a time-consuming process that can take some lenders years to complete. Why? First, there are many people who are unable to make their payments on time.  Second, the court system has a lengthy backlog of cases.
This gives you as the Fairfax VA home owner  plenty of time to negotiate a loan modification.  Here are some examples of other home owners just like you.
Some lenders that I know wait up to a year before filing for a foreclosure.  For instance while the home owner might have stopped making payments in January, the lender waits until October or November to file for a foreclosure. Some lenders have been been known to wait longer than a year!
Once a lender does file for a foreclosure, many of them see first hand just how backed up the court system is.   In some situations, it takes a judge two to three months to respond to a request. The court system is only designed to handle so many cases.
When judges become overloaded with cases, their response times get even worse. In addition to the judges being overloaded, the lawyers for the lenders are too! Many of these law firms cut their staff during the last economic boom. Now that they have more cases to work on, they're hiring and training more people.  That process is also time consuming for these law firms.
So when it comes to your personal situation, you'll likely find that lenders are slow to file the foreclosure case. They don't "push" the case to foreclose faster. I've even heard of some cases in other states where the foreclosure proceedings sat dormant for a couple of years. The foreclosure lawyers simply weren't filing the necessary paperwork. If you are facing foreclosure, this is good news.
You can continue living in your home rent-free for a while before anyone is likely to file for foreclosure on you. I saw one person move out of their house a couple of months after the foreclosure started. He couldn't afford rent at his new house and was evicted. However, it ended up taking 2 years for the lender to foreclose on his home, meaning he could have lived in his original house for free during those two years.
Hope this helps you in your situation. Would you like to discuss your situation with me? You can call e-mail me at Thierry@ThierryRoche.com or call me at (703) 322-0600.
Our Fairfax loan modification kit has the instructions you will need to get a loan modification approved. We show you how to prove to your lender that they will make more money by accepting your loan modification versus foreclosing on the house. They're in the business of making money, right?
Thanks for reading this,
Thierry is a Real Estate Agent at RE/MAX Premier, and Host of Talk Radio's, 'Inside Real Estate'
Phone: (703) 322-0600.
Thierry Roche specializes in loan modifications and short sales in Fairfax Virginia. Fairfax Loan Modification Help. Fairfax Short Sales. Fairfax Short Sale Realtor. Fairfax County Short Sale Realtor. Fairfax VA Short Sales. Fairfax Realtor.
Copyright 2011 Inside Real Estate, LLC.  All Rights Reserved.