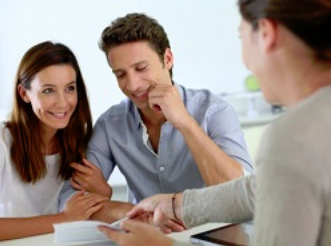 All real estate contracts have their required elements, considerations, mutual assent, capacity and legality but there are some things that you can do to increase your offer being accepted.
The homeseller would like to get the highest possible price in the shortest time period with the least inconveniences. Conversely, a buyer wants to get the lowest price possible in the shortest time period with the least inconveniences.
Each principal's perspective can change depending on how the following factors of the real estate contract are negotiated.
Offer Price – This point of contention is often seen as the most critical in negotiation while the more critical items may be the seller's net proceeds or the buyer's mortgage payment.
Financing – The highest number of recent buyers (86%) financed their recent home purchase and only 14% paid cash. With some financing there are higher fees which in turn leads to the possibility of seller paying the additional charges on the buyer's behalf.
Seller-paid closing costs – paying all or part of a buyer's closing cost requires less cash outlay for the purchaser and makes it easier or more appealing for them to buy the home.
Seller-paid buydown – prepaying interest to the lender on behalf of the buyer gives them lower payments for the first one, two or three years even though they must qualify at the note rate of the fixed-rate mortgage.
Personal property – seller may agree to include existing or new personal property like washer, dryer or refrigerator.
Improvements – seller may agree to make modifications to the existing condition of the home like floor covering, countertops, appliances, painting or other things.

Earnest Money – offering a higher deposit will provide the seller a sense that you are serious about buying and that the transaction is more likely to close.
Timing – being flexible on a closing date and/or a position on occupancy can be a bonus.
Contingencies or lack thereof – requirements that must be satisfied before the contract can be closed. The quicker the buyer can remove the contingencies the more pleased the seller will be.
The training and experience of a skilled RealtorⓇ can benefit both buyers and sellers to save time, avoid difficulties and bring all parties to an agreement. Your RealtorⓇ should be able to help you structure a good offer and negotiate a win-win situation.
Want some Insider Information on Fairfax VA homes for sale? Get a FREE Market Snapshot Report of Your Northern Virginia Home's Value, or  Search All Northern Virginia Homes For Sale. Put that data you need at the tips of your fingers!