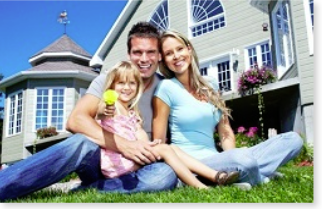 "It's not far, if you know the way." This often used expression implies that not knowing the way could end up taking you around the block a couple more times that you wanted. You wouldn't take off for somewhere you've never been without consulting a map or GPS so why buy a home without taking these steps to ensure your success.
First and foremost, know your credit score – borrowers with the highest scores get the best mortgage rates. Know what the three major credit bureaus are showing as your score so you will know what rate you can get.
After you get your score, clean up your credit – about 90 percent of credit reports contain some kind of errors. Some of these errors maybe minor but others can affect the type of loan you want. You are responsible to know what is on your report and to get these errors corrected if possible. You are entitled to receive a FREE copy of your credit report each year from Experian, Trans Union and Equifax.
Once your credit is set, get pre-approved – Before you start looking for a home, take time to fill out a loan application with a qualified lender. Getting this part over with will provide you peace of mind, make sure that you are looking at the "right" homes and may help you negotiate the best price on the home you select.
Always, do your homework – when you find your dream home, ask about or get a home inspection, look at the tax record to see assessments, check out local school ratings, get a crime report, ask about any proposed zoning changes and review comparable sales in the neighborhood.
Feel free to call me for a recommendation of a trusted mortgage professional or an inspector.
Want some Insider Information on Fairfax VA homes for sale? Get a FREE Market Snapshot Report of Your Northern Virginia Home's Value, or  Search All Northern Virginia Homes For Sale. Put that data you need at the tips of your fingers!