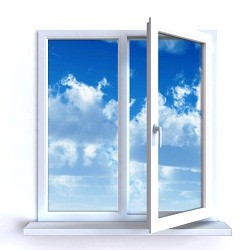 Interest rates are now lower than they have been in more than 40 years. That said, it might be hard for you to think about your "window of opportunity" being closed. However, reports coming out now state that it will cost more to buy a home at the end of this year.
One of the leading consumer home search sites, Zillow, has reported their results from a recent nationwide survey. It states home values are expected to rise by 4.5 percent by the end of this year. Freddie Mac has also projected that interest rates will rise. It seems the cost of buying a home will increase by the end of this year.
Although we seem to have a somewhat uncertain future, the fear of loss will be a lot more devastating to you when you realize you could have had the same home at a better price had you acted sooner rather than later. What is that saying, "strike while the iron is hot." While this may have once referred to a forger creating swords for the nobility, take heed and buy while the rates are low and prices are good.
I have provided you an example below that uses a $250K home purchase today via a FHA mortgage. It compares the cost today versus the cost at the end of the year if the above factors prove true. The net difference is an increase in your monthly payment of $191.87 for waiting. My example goes further by giving you the additional cost for 7 and 30 years if you wait. A little bit per month can add up to a lot over the life of your loan.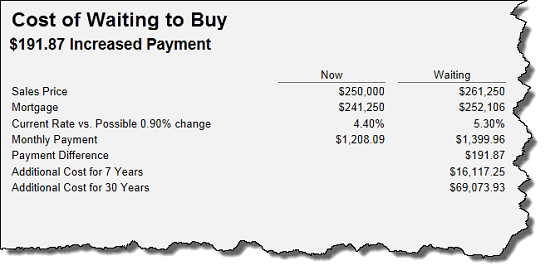 Don't wait! I have homeowners with Fairfax homes for sale looking for you now. Contact me today (703) 303-4010 to get an emailed list of active properties in the neighborhood of your interest.