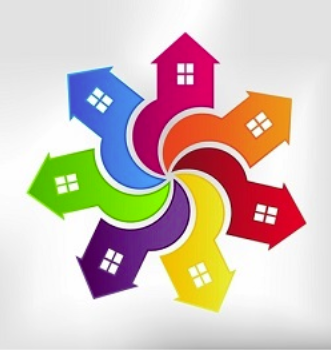 A natural investment alternative for you as a homeowner is rental homes. Because you already own a home and are familiar with them, you realize that the maintenance on a rental home is not that different from your own home. You can use the same painters, plumbers and other contractors that you use on your home.
Single family homes in good neighborhoods, offer you as an investor, high loan-to-value mortgages at a fixed interest rate for a long term. With appreciating assets and already defined tax advantages, you are in control of your investment.
High loan-to-value mortgages – other investments require cash upfront, however rental properties can be purchased with only 20 percent down payment.
Fixed interest rates – general business loans are usually based on a floating rate like prime interest plus one or two percent compared to a real estate loan that has fixed rates for the term of the loan.
Long terms – business loans are usually short-term (6 months or 1 year) with a chance of renewal for another 6 months or 1 year. Real estate loans are most commonly a 30-year mortgage.
Appreciating assets – real estate has a long-term history of going up in value.
Defined tax advantages – other investments are taxed as household income whereas rental real estate enjoys a non-cash deduction called cost recovery, where the profits from a sale are taxed at lower long-term capital gains rates or may be eligible for a tax-deferred 1031 exchange.
Control – investing in rental property does not require partners and gives you, the investor, more control than investing in mutual funds and other traditional investments.
With home selling prices on the rise, there is still a demand for good rentals. Rental prices continue to rise in most markets across the U.S. There will always be people who need or choose to not to buy a home and would prefer to live in a single family home rather than an apartment.
Contact me today to see if rental property investment is right for you! I can get you a list of decent homes in good neighborhoods where appreciation is key and turn over is low.
Want some Insider Information on Fairfax VA homes for sale? Get a FREE Market Snapshot Report of Your Northern Virginia Home's Value, or  Search All Northern Virginia Homes For Sale. Put that data you need at the tips of your fingers!