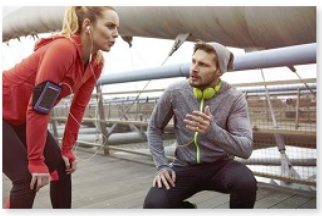 Redfin recently conducted a survey of almost a 1000 home buyers where they stated that with inventory low, affordability is their number one concern. Competition from other buyers is getting stronger. But if you're not in the game, then your chance of buying is even lower.
Redfin's survey showed that 26 percent choose affordability, 19 percent choose competition and 15 percent choose low inventory as reasons for their concerns.
In order to win at athletics, athletes must study their competition and create a plan to win by, buying a home is a lot like that. Here is your game plan.
Ask the seller what terms are most important to them before you make an offer.
Once you make a decision on a home, make an offer as fast as you can so hopefully you will be the only or the first offer for the seller to consider.
First impressions are lasting, so make your best offer right away; you may not get a chance to counter. If competition is high, offer above the list price.
Get pre-approved before you start your home search. With a pre-approval letter from your lender this puts power in your offer.
A step further is having your lender call the listing agent to assure them you are eligible to buy.
Offer a higher than normal earnest money deposit for leverage.
Remove or satisfy quickly any contingencies that are not deal breakers.
A personal, hand-written note or letter to the seller about buying their home is a bonus. Drop in a picture of your family.
Reduce any expenses to be paid by the seller for your benefit.
Reduce inspection periods.
Don't make any request for items that may be personal to the seller if it isn't offered or conveyed.
Accommodate your seller's move by being flexible with closing dates.
Use the points above to help write up your best offer on the home of your dreams once you find it and nip the competition. If you don't enter the game, you will never know if you could have won!
Want some Insider Information on Fairfax VA homes for sale? Get a FREE Market Snapshot Report of Your Northern Virginia Home's Value, or  Search All Northern Virginia Homes For Sale. Put that data you need at the tips of your fingers!