Now that you know you need your own buyer's agent when you go searching for Fairfax VA homes for sale, the next question is, how do you choose the right buyer's agent?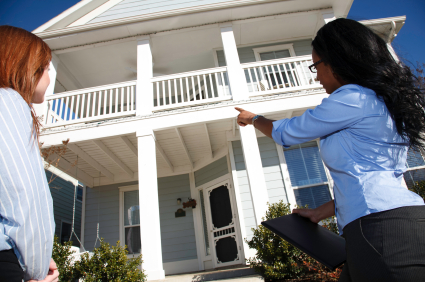 To choose properly, you need to know what characteristics the right buyer's agent should have, and how to avoid those that, though they look good, are actually not looking out for your best interests at all. Your attention might be caught by some companies who claim that they don't work with sellers and all they do is represent buyers. However, though they suggest this makes them the best choice for buyers of Fairfax VA homes for sale, this is probably just a cheap marketing ploy.
Here's why: Working in this business for more than 20 years, I believe no one can represent only one side of the transaction all throughout their career, and then say that they understand both sides of the transaction and be well equipped to negotiate for you. It's preposterous.
Agents who have survived that long would have had to sell houses for sellers at the same time and the same market in order to best understand the seller's frame of mind. To represent their buyers, they need to understand the seller's concerns and the market conditions to give the best representation possible.
For example, if the sellers I'm representing are complaining about having less and less buyers come in and visit their Fairfax VA homes for sale, I'd find out why. Then if I find that a nearby company has just cut back on agents resulting in fewer home sales, then I'd actually disclose that insider information, of how motivated the sellers are, to my buyers so they could take advantage of the current situation in their marketplace.
If I didn't work with sellers at all, like some of those companies claim, then the benefit of that privy information would have been wasted. The best buyer's agents should be able to work both sides of the transaction to really get the best deals for their clients.
So now that you're aware that you can be represented by your very own buyer's agent who's looking out for your best interests, at no extra cost, getting one should be your priority when looking at Fairfax VA homes for sale. Learn more about similar 'Inside Fairfax real estate' strategies that can be customized for your unique needs and save you thousands of dollars on your next home purchase by contacting my office for a free consultation or by registering for my free and live online webinar.
~
Thierry is a Real Estate Agent at RE/MAX Premier, and Host of Talk Radio's, "Inside Real Estate"
Thierry & his team Guarantee a $25,000 minimum savings for Northern VA Homebuyers by applying his unique insider techniques & strategies that he discovered throughout 8 years of exclusive Radio Interviews & Insider Access to wealthy Real Estate Insiders, Investors & Top Industry experts.
Phone: (703) 222-6714.
Copyright 2010 Inside Real Estate, LLC. All Rights Reserved.