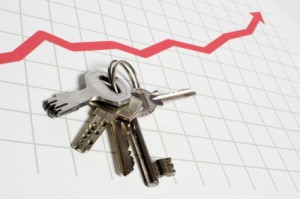 Those buying Fairfax VA homes for sale should take any national real estate news with a grain of salt. Even though the media will continually report that the real estate market is up or down, it is actually totally irrelevant to you because real estate trends are never national trends.
Real estate is always local. Some cities may go up in value at the same time that other markets go down. Different areas within the same city even show discrepancies. So in order to read the real estate market and profit from its hidden trends, you have to know the economic engines that pull and push these price changes upwards or downwards.
Economic engines are made of the large industries or job segments that bring jobs in or out of an area. Consequently, the job market is partly responsible for that area's housing demand.
So media information about home sales can actually be false or misleading. For example, on the month of May, a media report says sales are down by 10%. Those in the market to buy or sell Fairfax VA homes for sale might think that's directly relevant to their situation, when actually, that report is lagging 4 to 5 months behind the current real estate market.
When people buy homes, they shop first, then find one and write a contract to buy it before going into final settlement an average of 45 days after they've written their offer.
To illustrate, say it's the first of January and a buyer goes and writes a contract to purchase a Fairfax VA home for sale. Because of financing, moving and inspection issues, the buyer settles on February 10th, which is pretty typical, then moves in later. So the settlement date is the day the home was actually bought even though it was contracted back in January.
After all the purchased homes have been settled and moved in to, technicians will then start to compile all the information about these thousands of home sales from all over the nation and finish their report by end of March and sometimes even into April. Quite often it's already the beginning of May when it's given out to the media outlets who then say that the market is down by 10%.
So the information reported in May actually only reflects the market situation in January. The market might actually be up on May, but that won't be reported until September or October when it's already too late for people ready to buy. This means you can't depend on this news in deciding whether or not to buy in May since you're basing it on old data or wrong assumptions. Learn more about similar 'Inside Fairfax real estate' strategies that can be customized for your unique needs and save you thousands of dollars on your next home purchase by contacting my office for a free consultation or by registering for my free and live online webinar.
~
Thierry is a Real Estate Agent at RE/MAX Premier, and Host of Talk Radio's, "Inside Real Estate"
Thierry & his team Guarantee a $25,000 minimum savings for Northern VA Homebuyers by applying his unique insider techniques & strategies that he discovered throughout 8 years of exclusive Radio Interviews & Insider Access to wealthy Real Estate Insiders, Investors & Top Industry experts.
Phone: (703) 222-6714.
Copyright 2010 Inside Real Estate, LLC. All Rights Reserved.