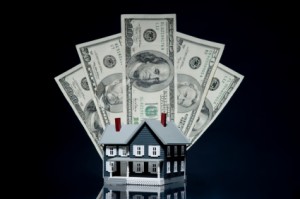 There are 4 different types of real estate markets you have to know in order to get the best deals for Fairfax VA homes for sale.
Buyer's market
Seller's market
Buyer to seller transition market
Seller to buyer transition market
A buyer's market means that there are proportionally more Fairfax VA homes for sale than there are buyers. With more houses to choose from, buyers are in control and sellers are more anxious with their properties. On the other hand, a seller's market is the opposite, in that there are fewer Fairfax VA homes for sale than the buyers who want them, which gives the sellers control. Also, with lots of buyers gunning for fewer properties, home prices inevitably increase. A seller's market lasts for 3 to 5 years while a buyer's market lasts for a longer time, maybe up to as much as 15 years.
A seller to buyer transition means the ratio of buyers to sellers is closer to each other, meaning instead of prices going up, they are actually now going down. This will last for a few months up to a couple of years. A buyer to seller transition means the remaining inventory is quickly getting bought, putting sellers back in control. Prices tend to move up for this short period, which usually lasts only a few months. These two transition markets are where you can see the most drastic changes in price.
So how would you know you're getting a good deal or taking a good opportunity? It largely depends on the current local market state.
In a seller's market or buyer to seller transition market, buying a $300,000 Fairfax VA home for sale three months after a neighbor bought a similar $300,000 home is a good deal. This is because you paid the same amount even though the market value actually went up during the three months in between the two purchases.
In a buyer's market, the same purchases made even as far as ten months from each other is pretty much as expected. Prices have usually already dropped down and stabilized here and this goes on for a long time.
However, in a seller to buyer transition market, those purchases would mean you would actually have overpaid. This is because prices are rapidly dropping at this period and market value is going down.
So you see that it's very important to know the market types and how they affect Fairfax VA homes for sale deals.
~
Thierry is a Real Estate Agent at RE/MAX Premier, and Host of Talk Radio's, "Inside Real Estate"
Thierry & his team Guarantee a $25,000 minimum savings for Northern VA Homebuyers by applying his unique insider techniques & strategies that he discovered throughout 8 years of exclusive Radio Interviews & Insider Access to wealthy Real Estate Insiders, Investors & Top Industry experts.
Phone: (703) 222-6714.
Copyright 2010 Inside Real Estate, LLC. All Rights Reserved.