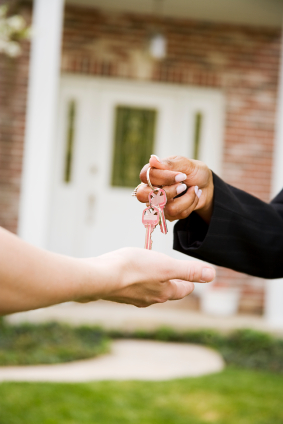 Having a buyer's agent to represent you is an important option you should understand when looking for Fairfax VA homes for sale. Why? Because in the same way that you would not want to be represented by your opponent's attorney in the same case, you can't trust a seller's real estate agent to place your interests ahead of the seller.
This distinction is very important because in reality, all realtors who put up For Sale signs on Fairfax VA homes for sale only represent the seller. The realtor's job is to get the seller the best deal possible – the best price, terms, negotiating, etc. That means that without a buyer's agent, the seller's agent is actually your enemy!
But that's not all. You probably don't know that even if you are looking for Fairfax VA homes for sale with an agent different from the seller's realtor, state law in most states automatically declares that agent to represent the seller. Unless of course, you change that seller-broker relationship into a buyer-broker relationship, making that agent work now for you and your best interests.
With a simple legal document, you can enter a buyer-broker relationship with an agent that binds them to a legal, fiduciary obligation to get you the best price, terms and financing when buying Fairfax VA homes for sale. Now that you know this, then the next question would be how much would getting an agent on your side cost? Actually, zero.
When a house is listed for sale, the seller agrees to a listing agreement which declares that all realtors in the transaction have to be compensated by the seller. So even if you get a buyer's agent, the seller is actually the one paying the agent's commission.
Example: the listing agreement says the seller pays a 6% commission to the listing company for putting the property in the MLS. They'll now offer half of that to any other agent who can get a buyer interested in the property. About 90% of all real estate transactions are sold this way – with 2 different realtors splitting the commission. So unless you get the 3% commission to be paid on your behalf for buyer representation, you won't get the best Fairfax VA homes for sale deal for yourself.
Learn more on how to choose the right buyer's agent in the next post!
~
Thierry is a Real Estate Agent at RE/MAX Premier, and Host of Talk Radio's, "Inside Real Estate"
Thierry & his team Guarantee a $25,000 minimum savings for Northern VA Homebuyers by applying his unique insider techniques & strategies that he discovered throughout 8 years of exclusive Radio Interviews & Insider Access to wealthy Real Estate Insiders, Investors & Top Industry experts.
Phone: (703) 222-6714.
Copyright 2010 Inside Real Estate, LLC. All Rights Reserved.