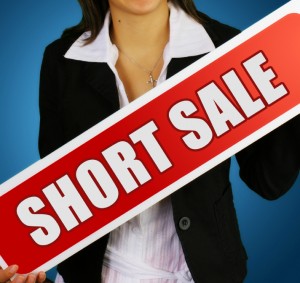 Fairfax VA –   If you owe more on your Fairfax VA home than it's worth, one option you might consider is a Fairfax VA short sale. 
In a Fairfax VA short sale, the lender agrees to take a loss. This isn't exactly an ideal situation for the lender and they may ask you to give them your savings money.  You should know, however, that federal law forbids them from asking for money in your 401k or IRA.
So why do lenders accept a loss through a short sale in the first place? Because it's better than the other option, which is foreclosure.
They know that short sales cut their losses better than foreclosures do. This is because the home is sold faster. Most foreclosures take 12-18 months and sometimes even longer than that.  In contrast, the lender can successfully short sale a house relatively quickly.
In order to figure out if a short sale will work out better for them financially, lenders will ask  you to write a hardship letter, which is basically where you describe your situation and explaining the hardship that is causing you to sell.
Then you will submit that letter with a sales contract, HUD-1 settlement statement, and any other documentation that the lenders request from you.
At that point, the lender will order an appraisal or opinion of value, which they will use when deciding whether to approve or deny your short sale application.
Once a Fairfax VA short sale is approved, the lender will start closing proceedings. The buyer gets an inspection, appraisal, and survey. The final closing settlement statement is submitted to the lender for approval.
Once the lender approves the final sale, you are officially free!  You don't have to worry about this huge debt following you around for years to come.  For this reason, short sales is an fantastic option if you find that you're facing foreclosure.
Thinking about a short sale? I can help you short sale your property and never pay the bank another penny.
Thanks for reading this,
Thierry is a Real Estate Agent at RE/MAX Premier, and Host of Talk Radio's, 'Inside Real Estate'
Phone: (703) 322-0600.
Thierry is an advocate for Homeowners in Distress. Thierry has made it his personal mission to help as many people as possible avoid foreclosure and keep their home.
Thierry Roche specializes in loan modifications and short sales in Fairfax Virginia. Fairfax Loan Modification Help. Fairfax Short Sales. Fairfax Short Sale Realtor. Fairfax County Short Sale Realtor. Fairfax VA Short Sales. Fairfax Realtor.
Copyright 2011 Inside Real Estate, LLC. All Rights Reserved.
This is not intended as legal, technical, or tax advice. Please speak with a licensed professional before making any decision. Information is deemed reliable but not guaranteed as of the date of writing. The views expressed here are Roche's personal views and do not reflect the views of RE/MAX Premier. This information is provided as a courtesy to our viewers to help them make informed decisions.