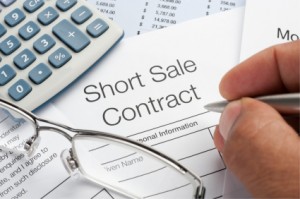 Fairfax VA –  If your Fairfax VA home is facing foreclosure, there are several options you can choose.  For instance, if you want to keep your home, then you should try to get a loan modification. 
If you're okay with letting go of your Fairfax VA home then, here are a few options you can pursue:
Do nothing and the lender forecloses on the house. 
Deed in Lieu of Foreclosure. As I discussed in my last posting, I do not recommend this option. 
Pursue a short sale.
Here are the benefits a short sale offers over a Foreclosure or Deed in Lieu.
Will you be able to buy another home in the future?
Yes!  According ot Fannie Mae guidelines, you can purchase another home in as little as two years after you short sale your Fairfax VA home. Since Fannie Mae is the most common loan people get and most lenders have policies similar to them, you can rest assured that this will likely be the policy you encounter no matter what lender you're working with.
In contrast, you'd have to wait 5 to 7 years to purchase another home if you complete a foreclosure, according to current Fannie Mae Guidelines.
How will a short sale or foreclosure affect my ability to get a loan in the future?
A Fairfax VA short sale will not affect your ability to get a loan like a foreclosure will.  If you foreclose on your home, then any future application will require you to answer the question, "Have you had property foreclosed upon or given title or deed in lieu thereof in the last 7 years?" You'll only have to answer yes if you've foreclosed on your home.
How will my Credit Score be impacted?
If you complete a Fairfax VA short sale, the mortgage will usually be reported as "paid in full, settled."
Late payments will have the biggest impact on your credit score.  But even this will only lower your score by as little as 50 points, assuming all other payments are being made. And after about 12 to 18 months, most lenders will stop looking at the debt.  Thus, they will become less important.
A foreclosure is what really takes a toll on your credit score.  Your score is typically lowered by 250 to 300 points, sometimes even more! The worst part is that a foreclosure usually stays on your credit score for more than 3 years.
Will I owe my lender any money for the shortfall?
It's rare that a lender will ask for a promissory note on a short sale. In the event that they do ask for one, then they usually request the borrower repay them a percentage of their loss.
For example, the bank lost over $120,000 on a property we short sold. They settled with the seller for $25,000 to be repaid over 15 years with zero interest. The seller's monthly payment was only $138.89.
In contrast, lenders are likely to experience much larger losses on a property that they have to foreclose on.  It can  take them  12 to 18 months to foreclose on the property and resell it. The more money a bank loses on a foreclosed property, the more the home owner is likely to have to pay back.
Thinking about a short sale? I can help you short sale your property and never pay the bank another penny.
Thanks for reading this,
Thierry is a Real Estate Agent at RE/MAX Premier, and Host of Talk Radio's, 'Inside Real Estate'
Phone: (703) 322-0600.
Thierry is an advocate for Homeowners in Distress. Thierry has made it his personal mission to help as many people as possible avoid foreclosure and keep their home.
Thierry Roche specializes in loan modifications and short sales in Fairfax Virginia. Fairfax Loan Modification Help. Fairfax Short Sales. Fairfax Short Sale Realtor. Fairfax County Short Sale Realtor. Fairfax VA Short Sales. Fairfax Realtor.
Copyright 2011 Inside Real Estate, LLC. All Rights Reserved.
This is not intended as legal, technical, or tax advice. Please speak with a licensed professional before making any decision. Information is deemed reliable but not guaranteed as of the date of writing. The views expressed here are Roche's personal views and do not reflect the views of RE/MAX Premier. This information is provided as a courtesy to our viewers to help them make informed decisions.