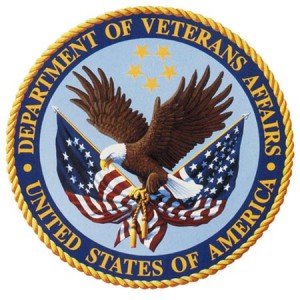 Fairfax VA -If you have a VA loan, it's possible that you are eligible for a Fairfax VA short sale.  A VA short sale is also known as a VA compromise sale.
If you'd like a copy of the Compromise Sale Guidelines, contact the Department of Veteran Affairs.
Typically, we will list the property for sale and then submit all the accompanying paperwork once it has been accepted by the seller.
The lender will order a VA Appraisal, which will ultimately go through the VA Loan Center. There are 9 Regional VA Loan Centers now.
Once the appraisal has been completed, I will call the local VA Loan Center.  Once I have faxed a request for a copy of the appraisal, they will fax me a full copy of the appraisal.
With this appraisal in hand, I'm able to see a ton of information, including all the comparable sales they used. I love it because it makes the short sale process more transparent.
If I think the appraisal has inaccuracies, then I can request a dispute. Most of the Loan Centers have an appraiser on staff that handles such disputes.
Here is how to find out if you have a VA Loan. On the mortgage recorded in the public records, usually 1-4 pages past the signature page will be a VA Rider. At the top it will say "NOTICE: THIS LOAN IS NOT ASSUMABLE WITHOUT THE APPROVAL OF THE DEPARTMENT OF VETERANS AFFAIRS."
It is important to note that VA will not accept a sales that nets them less than 88.13% of the VA appraisal.
I don't believe they allow exemptions, although I've never asked for one.  The lenders are not delegated, at least not in my experience. The process is the lender assembles a package and submits to VA.
Will I get a Deficiency Judgment on a VA Short Sale? They will give a complete release if a seller participates in the short sale program.
The borrower has to pay back the loss, however, to be eligible for a VA loan.
When we talk, I will explain how the process works in detail and answer any questions you may have. Or, if you prefer, you can call me at (703) 322-0600.
Thinking about a short sale? I can help you short sale your property and never pay the bank another penny.
Thanks for reading this,
Thierry is a Real Estate Agent at RE/MAX Premier, and Host of Talk Radio's, 'Inside Real Estate'
Phone: (703) 322-0600.
Thierry is an advocate for Homeowners in Distress. Thierry has made it his personal mission to help as many people as possible avoid foreclosure and keep their home.
Thierry Roche specializes in loan modifications and short sales in Fairfax Virginia. Fairfax Loan Modification Help. Fairfax Short Sales. Fairfax Short Sale Realtor. Fairfax County Short Sale Realtor. Fairfax VA Short Sales. Fairfax Realtor.
Copyright 2011 Inside Real Estate, LLC. All Rights Reserved.
This is not intended as legal, technical, or tax advice. Please speak with a licensed professional before making any decision. Information is deemed reliable but not guaranteed as of the date of writing. The views expressed here are Roche's personal views and do not reflect the views of RE/MAX Premier. This information is provided as a courtesy to our viewers to help them make informed decisions.