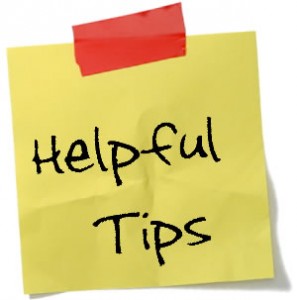 Fairfax VA – Fairfax Short Sales get a bad reputation on the Fairfax VA real estate market because almost everyone has heard a horror story about a short sale purchase.
Here are some tips to make the Fairfax VA short sale process easier.
Tip #1: Make sure an experienced short sale agent is representing you. If they have experience, they'll be able to tell you whether your offer is realistic and guide you away from listings that are unlikely to be approved.
They will also have connections with short sale agents, which might better your chances of getting your offer approved by the lender.
Tip #2: Ask for updates every week or two. This will keep you in the loop about how everything is progressing.
Be aware that short sales don't happen overnight.  It will take between 30 and 60 days for the short sale lender to give an answer to the offer.
Tip #3: Always do a visual inspection before you start the 30-60 day wait. Do your homework before you start a lengthy short sale process by walking around the house and doing your own visual inspection. After all, some short sale homes might not be in the best condition.
Look for water leaks, foundation cracks, and aged roofs, etc.
Tip #4: Always reserve the right to an inspection. You don't want to be locked in with no inspection clause after the short sale is approved. Protect that option for yourself.
Tip #5: If you are buying a short sale or bank owned property, then pay the extra money for a top notch inspector.
You don't want to be stuck with a lemon after you purchase. Thus, spend that little bit of extra money to hire a top-notch inspector.
They might charge 20-50% more than other inspectors. But, it is worth it. Especially if they save you on a $5,000 or $20,000 repair that another inspector would miss.
Thinking about a short sale? I can help you short sale your property and never pay the bank another penny.
Thanks for reading this,
Thierry is a Real Estate Agent at RE/MAX Premier, and Host of Talk Radio's, 'Inside Real Estate'
Phone: (703) 322-0600.
Thierry is an advocate for Homeowners in Distress. Thierry has made it his personal mission to help as many people as possible avoid foreclosure and keep their home.
Thierry Roche specializes in loan modifications and short sales in Fairfax Virginia. Fairfax Loan Modification Help. Fairfax Short Sales. Fairfax Short Sale Realtor. Fairfax County Short Sale Realtor. Fairfax VA Short Sales. Fairfax Realtor.
Copyright 2011 Inside Real Estate, LLC. All Rights Reserved.
This is not intended as legal, technical, or tax advice. Please speak with a licensed professional before making any decision. Information is deemed reliable but not guaranteed as of the date of writing. The views expressed here are Roche's personal views and do not reflect the views of RE/MAX Premier. This information is provided as a courtesy to our viewers to help them make informed decisions.