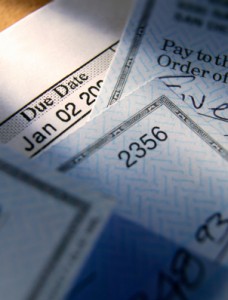 Fairfax VA – A lot of individuals think that in order to be qualified for a Fairfax short sale you must cease paying your lender. That is not correct.
A lot of creditors will approve a short sale, even if you are current on your payments. They will contemplate a short sale based on another hardship, such as a job transfer, job loss, or if you foresee that you won't be able to make the payments in the near future. Should you cease making your payments? I am not a law firm, and therefore cannot give legal advice.
I can tell you my viewpoint. It all comes down to what is most critical to you. If lowering harm to your credit rating is important, then go on paying for as long as possible.
Continue on paying your loan company until the sale closes. Midway into the Fairfax short sale negotiations, the loan company may tell you that they will not process the short sale until you are past due on the payments. At that point you can make the choice to go on or stop making payments.
There are some reasons to cease paying your loan provider throughout a Fairfax short sale.
1. You are tight on funds. Yes, you will suffer added credit damage. But, the benefit of using that cash for other expenses may outweigh the credit injury.
2. You are concerned about a deficiency judgment or promissory note. Many creditors will request from you for a promissory note if they think you have the additional cash. If you want to lessen that likelihood, then you can decide to stop paying.
That conclusion comes with all the side effects such as credit damage and other complications. Several people also say that is unethical. (I am not going to remark on that. One could make the argument either way. Each person has to decide what is best for them and make their own individual choices.)
Disadvantages of not making your mortgage payment.
1. Credit Damage. You will endure more harm to your credit. That credit damage should go away in 2-3 years. In addition, some people today use a dispute technique to get the derogatory marks removed much more rapidly. Some get them removed in 6 months.
The main idea of this write-up is that contrary to public opinion, you do not have to quit paying your loan provider in order to short sale your home. You can minimize the credit damage by continuing to pay until the short sale closes.
Are you interested in selling your house in the Fairfax VA area as a short sale? Call me at (703) 322-0600 for a no cost consultation. When you call, I will describe how the procedure works in detail and answer any inquiries you may have. Discover how others with Fairfax VA homes for sale have successfully completed a short sale and request your free consultation.
Thinking about a loan modification? Our Fairfax loan modification kit has the guidelines you will need to get a loan modification approved with your lender.
Thank you for reading this, Thierry Roche.
Thierry is a Real Estate Agent at RE/MAX Premier, and Host of Talk Radio's, 'Inside Real Estate'
Phone: (703) 322-0600
Thierry Roche specializes in loan modifications and short sales in Fairfax Virginia. Fairfax Loan Modification Help. Fairfax Short Sales. Fairfax Short Sale Realtor. Fairfax County Short Sale Realtor. Fairfax VA Short Sales.
Copyright 2010 Inside Real Estate, LLC. All Rights Reserved.