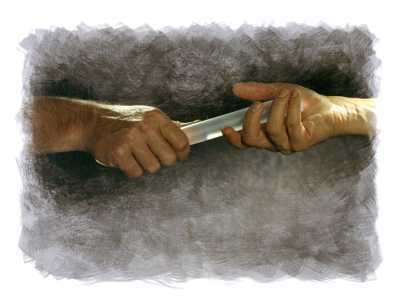 Fairfax VA – It seems unusual that a loan provider would approve a Fairfax short sale when a homeowner is up-to-date on their payment. There is a logical reason that they allow it. Let me explain.
Let's glimpse at a person who owes more than their home is worth and relocates for a job transfer. Their loan provider does not approve their short sale. "We granted the loan assuming you were a credit worthy consumer. We expected you to repay us every nickel", the lender tells them. The borrower moves out of town and leases out the property.
Sadly the tenant only pays 60% of the existing mortgage payment. So the homeowner has to come up with $800 every month. They manage to do that for a year. Then, the tenant leaves.
Unfortunately, the tenant didn't keep up on the maintenance of the property. Most tenants don't treat the residence they are leasing as properly as a homeowner would. Why should they? After all, it's not their individual home. Because of that, the house needs $5,000 in maintenance before it can be leased again.
The carpet need to be replaced, the interior needs to be repainted, and the property mowed. The original borrower who moved out of town doesn't have $5,000. So what happens?
They try to rent the home in its current condition. No one wants to rent it. The homeowner manages to pay the mortgage for a couple more months. Then, they cease paying because they can't manage to do so.
12-18 months later the loan provider forecloses on the house. They sell it as a Fairfax foreclosure. The property sells for less than it would have back at the beginning. This is because it sits empty for 18 months while the yard gets overgrown and folks vandalize it. Someone throws a brick thru the window, which allows rain to get inside and mold to grow.
As you can see, there is a monetary benefit to the lender approving a short sale for a job relocation. Financial institutions aren't stupid. They hire smart analysts to crunch the numbers and evaluate these type of circumstances.
These analysts have lots of data to evaluate from past loans already on the books. They can look thru 10, 20, or 100 files and see what would have diminished losses in the past. The insurance sector has number crunchers called actuaries that do a job comparable to this.
Their job is to take a risk and affix a cost to it. Insurance and banking are similar in some respects. They both analyze risk and try to affix a stable cost to it. They also try to lessen the cost of each risk.
That is why lenders permit short sales. They have analyzed all the costs of a short sale versus the alternative. When their analysis shows a short sale will cost much less than the alternative, then they will approve the short sale.
Are you interested in selling your house as a Fairfax short sale? Call me at (703) 322-0600 for a free consultation. When you call, I will discuss how the process works in detail and answer any questions you may have. Discover how others with Fairfax VA homes for sale have successfully completed a short sale and request your free consultation.
Thinking about a loan modification? Our Fairfax loan modification kit has the instructions you will need to get a loan modification approved with your lender.
Thanks for reading this, Thierry Roche.
Thierry is a Real Estate Agent at RE/MAX Premier, and Host of Talk Radio's, 'Inside Real Estate'
Phone: (703) 322-0600
Thierry Roche specializes in loan modifications and short sales in Fairfax Virginia. Fairfax Loan Modification Help. Fairfax Short Sales. Fairfax Short Sale Realtor. Fairfax County Short Sale Realtor. Fairfax VA Short Sales.
Copyright 2010 Inside Real Estate, LLC. All Rights Reserved.