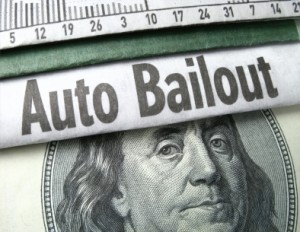 Fairfax VA – I just saw a story in the news. It appears that some businesses were charging $275 to $400 for car payment reductions. They would attempt to negotiate decreased payments with the lender on the car note.
The only problem was that lenders were unwilling to present payment reductions. I agree with the premise that auto lenders should be ready to decrease payments in particular circumstances. For example, several car leasing corporations would not offer to sell cars at the end of a lease for the fair market value.
In a lot of cases, the person who had leased the car was serious in buying it. However, the lender wanted X for the car and wouldn't budge. Sounds like a smart decision for the lender, correct? It's almost like they were thinking, "Stand up for what you believe in! That's all you need to do to be productive in business."
Nevertheless, what comes about with those cars that they are unwilling to sell for fair market value. They are sold at an auto auction. A car dealership will probably buy the car and sell it for fair market value. Only the leasing company also loses the markup and profit the car dealer earns. Another excellent choice by these banking institutions!
Aren't these people in the business of trying to make money?! They are just producing more lousy choices for their stockholders. Or, if they lose sufficient money, they'll ask Uncle Sam for another bailout. Meanwhile the Average Jose isn't getting bailed out!
The great news is that most lenders are prepared to allow Fairfax loan modifications for Fairfax VA homes. The poor news is it is challenging to get a meaningful payment decrease. Either way, I am here to help.
I provide a Fairfax loan modification manual. The most vital part of the complete loan modification course of action is sending your lender a third party opinion of value. I present that with the loan modification guide. Our Fairfax Loan Modification Kit has the guidelines you will need to get a loan modification approved with your financial institution.
Are you serious in selling your house as a Fairfax short sale? Call me at (703) 322-0600 for a totally free consultation. When you call, I will describe how the process works in depth and answer any questions you may have. Learn how other sellers effectively accomplished a short sale and ask for your free consultation.
Thank you for reading this, Thierry Roche.
Thierry is a Real Estate Agent at RE/MAX Premier, and Host of Talk Radio's, "Inside Real Estate"
Phone: (703) 322-0600
Thierry Roche specializes in loan modifications and short sales in Fairfax Virginia. Fairfax Loan Modification Help. Fairfax Short Sales. Fairfax Short Sale Realtor. Fairfax County Short Sale Realtor. Fairfax VA Short Sales.
  Copyright 2010 Inside Real Estate, LLC. All Rights Reserved.