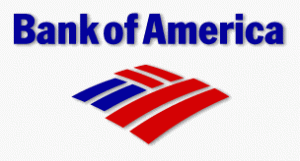 Fairfax VA – A recent article in the Sun Sentinel described a situation in which Bank of America foreclosed on a paid off home.  Here's an excerpt:
When Jason Grodensky bought his modest Fort Lauderdale home in December, he paid cash. But seven months later, he was surprised to learn that Bank of America had foreclosed on the house, even though Grodensky did not have a mortgage.
Grodensky knew nothing about the foreclosure until July, when he learned that the title to his home had been transferred to a government-backed lender. "I feel like I'm hanging in the wind and I'm scared to death," said Grodensky. "How did some attorney put through a foreclosure illegally?"
Court records show Countrywide Home Loans filed a foreclosure case in Broward County civil court against the former owner of the home on Southwest 14th Street in 2008. Bank of America took over Countrywide at the end of that year.
The following year, Grodensky and his father Steven bought the house for cash as an investment property. Jason Grodensky's brother Kenny Sloan lives in the house now. They negotiated a short sale, which means the lender agreed to accept less than the mortgage amount. Documents show the sale proceeds were wired to Bank of America. The sale was recorded in December 2009 at the Broward County Property Appraiser's Office.
But in court, the foreclosure case continued, the records show. There was a motion to dismiss the case in July, followed the next day by a motion to re-open it. A court-ordered foreclosure sale took place July 15. The property appraiser's office recorded the transfer of the title to Fannie Mae the same day."
As evident by this article, Bank of America is extremely unorganized. Some agents will tell you they are they worst lender to do short sales with.
That's why it helps to work with an experienced short sale agent if you decide to short sell you home and the loan is with Bank of America.
Short sales happen with them every day. But, their short sales are more difficult and usually take more time.
Thinking about a short sale? I can help you short sale your property and never pay the bank another penny.
Thanks for reading this,
Thierry is a Real Estate Agent at RE/MAX Premier, and Host of Talk Radio's, 'Inside Real Estate'
Phone: (703) 322-0600.
Thierry is an advocate for Homeowners in Distress. Thierry has made it his personal mission to help as many people as possible avoid foreclosure and keep their home.
Thierry Roche specializes in loan modifications and short sales in Fairfax Virginia. Fairfax Loan Modification Help. Fairfax Short Sales. Fairfax Short Sale Realtor. Fairfax County Short Sale Realtor. Fairfax VA Short Sales. Fairfax Realtor.
Copyright 2011 Inside Real Estate, LLC. All Rights Reserved.
This is not intended as legal, technical, or tax advice. Please speak with a licensed professional before making any decision. Information is deemed reliable but not guaranteed as of the date of writing. The views expressed here are Roche's personal views and do not reflect the views of RE/MAX Premier. This information is provided as a courtesy to our viewers to help them make informed decisions.