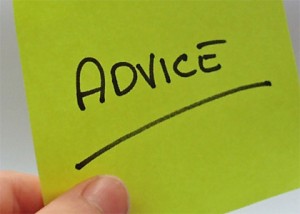 Fairfax VA – I recently talked with a Fairfax VA homeowner who was facing foreclosure.  She heard that trying for a shore sale would be difficult.
Someone told her,  "Banks never accept short sale offers. You are wasting your time if you try one."
Consequently, she didn't even try for a short sale and she lost her home to foreclosure.
The reality is: Many agents close short sales day in and day out. Although short sales are a little more complicated than most real estate transactions, they are possible and quite favorable compared to foreclosures.
Think about the first time you tried to ride a bike.  You probably crashed and fell off, right? But after a few tries, you got the hang of it.  And by the end of the day you were riding your bike around everywhere.
That's how short sales are.  At first they can seem very frustrating.  But once you learn how the process works, they become easier.
And you realize that short sales are just like anything else in life. Once you figure out how the system works, then it becomes easy.
All of a sudden, you understand what terms like BPO, FHA, VA, Fannie Mae, Freddie Mac, deficiency, servicer, sliced and diced, and delegated mean. And pretty soon, you can negotiate a short sale with confidence.
Just like everything else in life, experience and persistence are the keys to short sale success. Experience because you have learned what to do. Persistence to keep on going when others would quit.
While not every short sale is going to get approved the first time, persistence does eventually pay off.  Especially if you learn what the lender is looking for after that initial failed short sale attempt.  That's what will make it easy to get the next short sale offer accepted.
Thinking about a short sale? I can help you short sale your property and never pay the bank another penny.
Thanks for reading this,
Thierry is a Real Estate Agent at RE/MAX Premier, and Host of Talk Radio's, 'Inside Real Estate'
Phone: (703) 322-0600.
Thierry is an advocate for Homeowners in Distress. Thierry has made it his personal mission to help as many people as possible avoid foreclosure and keep their home.
Thierry Roche specializes in loan modifications and short sales in Fairfax Virginia. Fairfax Loan Modification Help. Fairfax Short Sales. Fairfax Short Sale Realtor. Fairfax County Short Sale Realtor. Fairfax VA Short Sales. Fairfax Realtor.
Copyright 2011 Inside Real Estate, LLC. All Rights Reserved.
This is not intended as legal, technical, or tax advice. Please speak with a licensed professional before making any decision. Information is deemed reliable but not guaranteed as of the date of writing. The views expressed here are Roche's personal views and do not reflect the views of RE/MAX Premier. This information is provided as a courtesy to our viewers to help them make informed decisions.