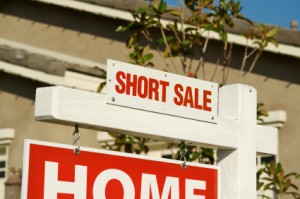 Fairfax VA -It is very stressful to be upside down and facing foreclosure. You are worrying about everything.
You wonder: How will I pay back that huge debt? When will I ever be able to stop worrying about money? "I remember when I did not worry about money. How did I do that?
A short sale can end all of these worries.  It removes all of that uncertainty, making you one step closer to sanity!
Before a short sale, you were probably worried about how hard it was going to be to pay back the $100,000 the bank lost. Now you  don't have to worry about that anymore.
You're able to do better at work. Why? Because you won't be  stressed out at home anymore.
After several months, you'll discover that you are no longer worrying about money. You'll have your life back. The fights over money stop.
Best of all you'll find that you start enjoying life again.  You'll realize that money isn't everything and certainly not something to worry about.
You'll find that you can repair your credit and buy another house in the future. More importantly you can enjoy their life together as a family.
Thinking about a short sale? I can help you short sale your property and never pay the bank another penny.
Thanks for reading this,
Thierry is a Real Estate Agent at RE/MAX Premier, and Host of Talk Radio's, 'Inside Real Estate'
Phone: (703) 322-0600.
Thierry is an advocate for Homeowners in Distress. Thierry has made it his personal mission to help as many people as possible avoid foreclosure and keep their home.
Thierry Roche specializes in loan modifications and short sales in Fairfax Virginia. Fairfax Loan Modification Help. Fairfax Short Sales. Fairfax Short Sale Realtor. Fairfax County Short Sale Realtor. Fairfax VA Short Sales. Fairfax Realtor.
Copyright 2011 Inside Real Estate, LLC. All Rights Reserved.
This is not intended as legal, technical, or tax advice. Please speak with a licensed professional before making any decision. Information is deemed reliable but not guaranteed as of the date of writing. The views expressed here are Roche's personal views and do not reflect the views of RE/MAX Premier. This information is provided as a courtesy to our viewers to help them make informed decisions.