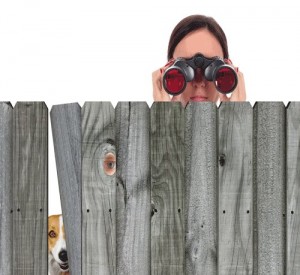 Fairfax VA – A lot of the people we work with tend to be concerned about what their neighbors would think if they knew they were short selling their home.
In order to alleviate these concerns, we make sure that everything your neighbors see – such as the "for sale" sign – does not say "short sale" or "foreclosure" on it.
We also won't discuss your circumstances with your neighbors. After all , your privacy is important to us.
Although many people might feel embarrassed that they have to short sell their Fairfax VA home, the truth is that this decision will help you get your life back on track.  You'll likely feel relieved once a short sale offer has been accepted.
That's because you'll no longer have to worry about when the sheriff is going to show up and kick you out on the streets.  You can stop worrying about how to pay back the money for your upside down house. A short sale takes erases all of  those worries.
After a short sale you are eligible to buy another home in as little as 2 years. Plus, all of the upside down debt will typically be wiped out.
Lenders understand that people only resort to a short sale when they're having significant financial problems.  So they're more likely to forgive your debt because a short sale helps them reduce their losses.
Be aware that the short sale process usually takes 3-6 months to complete. We will update you on when you need to move.
After a short sale offer has been approved, you will have about 30-45 days to move to a new place.
Thinking about a short sale? I can help you short sale your property and never pay the bank another penny.
Thanks for reading this,
Thierry is a Real Estate Agent at RE/MAX Premier, and Host of Talk Radio's, 'Inside Real Estate'
Phone: (703) 322-0600.
Thierry is an advocate for Homeowners in Distress. Thierry has made it his personal mission to help as many people as possible avoid foreclosure and keep their home.
Thierry Roche specializes in loan modifications and short sales in Fairfax Virginia. Fairfax Loan Modification Help. Fairfax Short Sales. Fairfax Short Sale Realtor. Fairfax County Short Sale Realtor. Fairfax VA Short Sales. Fairfax Realtor.
Copyright 2011 Inside Real Estate, LLC. All Rights Reserved.
This is not intended as legal, technical, or tax advice. Please speak with a licensed professional before making any decision. Information is deemed reliable but not guaranteed as of the date of writing. The views expressed here are Roche's personal views and do not reflect the views of RE/MAX Premier. This information is provided as a courtesy to our viewers to help them make informed decisions.