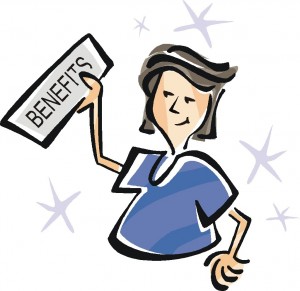 Fairfax VA – The Stop Foreclosure Institute is closing another short sale tomorrow.  The seller is transferring to a job out of state and they were short selling an FHA loan with a second mortgage. The short sale was fairly simple because FHA's short sale guidelines.
Here was how these sellers benefited from the short sale.
Benefit #1: The sellers were able to walk away with the debt wiped out completely. They're released from their first mortgage debt. according to the FHA short sale guidelines.
The second mortgage also gave them a complete release.  Although they were initially hesitant to do this, we offered them a little extra money for a complete release and they accepted!
This meant that the sellers were able to completely wipe out a total of $80,000 in upside down debt.
Benefit #2: Limited Tax Consequences. These sellers will only owe taxes on approximately $30,000 – which was about how much money was borrowed on a home equity line.
You will not owe taxes on a loss if you used that money to purchase or remodel your home, according to the Mortgage Debt Relief Act of 2007.
If you borrowed money and used it for something else, however, you will owe taxes on the loss.  You would owe the money whether you short sold or the lender foreclosed.
Benefit #3: They will be eligible to buy another home in 2 years. Homeowners  can buy another home 2 years after a short sale according to current Fannie Mae guidelines.  If you complete a foreclosure, you'll have to wait 5-7 years.
Benefit #4: The sellers paid no money for the short sale. Everything was paid for by the lender. The short sale lender paid the real estate agent, title company, and all the other fees. They can look forward to getting their financial life back on track.
Thinking about a short sale? I can help you short sale your property and never pay the bank another penny.
Thanks for reading this,
Thierry is a Real Estate Agent at RE/MAX Premier, and Host of Talk Radio's, 'Inside Real Estate'
Phone: (703) 322-0600.
Thierry is an advocate for Homeowners in Distress. Thierry has made it his personal mission to help as many people as possible avoid foreclosure and keep their home.
Thierry Roche specializes in loan modifications and short sales in Fairfax Virginia. Fairfax Loan Modification Help. Fairfax Short Sales. Fairfax Short Sale Realtor. Fairfax County Short Sale Realtor. Fairfax VA Short Sales. Fairfax Realtor.
Copyright 2011 Inside Real Estate, LLC. All Rights Reserved.
This is not intended as legal, technical, or tax advice. Please speak with a licensed professional before making any decision. Information is deemed reliable but not guaranteed as of the date of writing. The views expressed here are Roche's personal views and do not reflect the views of RE/MAX Premier. This information is provided as a courtesy to our viewers to help them make informed decisions.