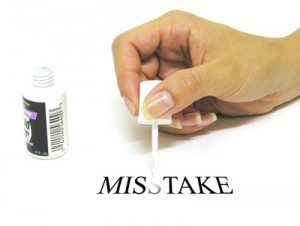 Here are some more common short sale mistakes that Fairfax VA home sellers make – as well as how to avoid them.

Common Short Sale Mistake #4: Not doing research to find the decision maker on the loan. Between 60% and 75% of all loans are not owned by the lenders you're dealing with.  Rather, they are owned or insured by Uncle Sam.
Fannie Mae and Freddie Mac own about 55 percent of all loans.  These two organizations are owned or closely controlled by the government.
In these cases, Fannie, Freddie, FHA or VA are the ones who make the decision whether to approve your short sale offer.  Let's say that your research shows that FHA insures the loan.
Being familiar with the FHA short sale guidelines will help you when you make a short sale offer.  This goes for all loan types. Their guidelines for short sales are easily obtained.
Common Short Sale Mistake #5: Not understanding the short sale process. Most lenders have a similar short sale process.
But since most lenders are excessively busy, they're not going to take the time to walk through every step of the process with every short seller.
Thus, it behooves you to be familiar with the short sale process – or at least hire someone who is.
Common Short Sale Mistake #6: Submitting low ball offers to the lender. Some buyers think that since a property is a short sale the lender will take any offer submitted. This is not true.
They plan ahead to reduce losses.  The owners of the loans also have rules about what type of offers to accept or reject.
Before they decide whether to accept an offer, they will hire an appraiser or licensed real estate agent to assess the home's fair market value.
They will not likely  accept an offer for substantially less than the fair market value.
Thinking about a short sale? I can help you short sale your property and never pay the bank another penny.
Thanks for reading this,
Thierry is a Real Estate Agent at RE/MAX Premier, and Host of Talk Radio's, 'Inside Real Estate'
Phone: (703) 322-0600.
Thierry is an advocate for Homeowners in Distress. Thierry has made it his personal mission to help as many people as possible avoid foreclosure and keep their home.
Thierry Roche specializes in loan modifications and short sales in Fairfax Virginia. Fairfax Loan Modification Help. Fairfax Short Sales. Fairfax Short Sale Realtor. Fairfax County Short Sale Realtor. Fairfax VA Short Sales. Fairfax Realtor.
Copyright 2011 Inside Real Estate, LLC. All Rights Reserved.
This is not intended as legal, technical, or tax advice. Please speak with a licensed professional before making any decision. Information is deemed reliable but not guaranteed as of the date of writing. The views expressed here are Roche's personal views and do not reflect the views of RE/MAX Premier. This information is provided as a courtesy to our viewers to help them make informed decisions.