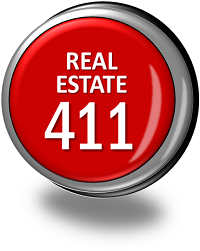 During the buying or selling process, it may be obvious to ask your real estate agent questions related to these two transactions. After you buy or sell, who do you talk to then? Being a homeowner, you will need a reliable source for help and good suggestions for many years to come.
My goal is to have you, my past customer and your friends consider me your lifelong real estate source. I hope to earn this trusted position with you and them so you'll both refer me to your friends. To achieve this plan, I want to help you not only when you buy or sell but for all the time between.
During the year, I offer monthly newsletters mailed to your home and weekly blog articles posted and syndicated to social media and emailed to your inbox. These contain suggestions and reminders to benefit your homeowner experience. Article topics cover home maintenance, expense decisions and managing your debt.
When you think of real estate, think of me, your "Go-To" real estate agent. With my experience there probably isn't any problem to which I haven't been exposed. If I don't have an answer for you right away, I will do the research and get the right answer for you or find a reputable expert I trust. Homeowners with Fairfax homes for sale will especially benefit from my years of buying and selling real estate in the local area.
Just know that I am here for you and your friends…right now and in your future. Let me know how I can help you.