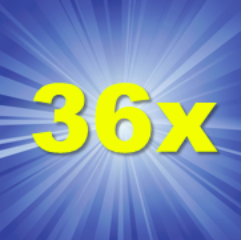 The Federal Reserve did a report on Consumer Finances. It reported that homeowners' net worth is 36 time greater than the net worth of renters. Additionally, the National Association of Realtors® has predicted that at the end of 2015, homeowners' net worth will be 41 times greater than that of renters.
Considering all the factors for this disparity, the important one is the importance of the forced savings achieved by an amortized mortgage. When you make a monthly payment, a portion of that payment goes to reducing the principal balance which in turn increases the equity in the home.
Another major contributor is appreciation. Existing homes all over the U.S. have increased in value over the long term and have experience good growth in the past four years alone. Economists are expecting home prices to continue rising over the next five years.
Let us explore a sample scenario. A qualified buyer is given three different options to invest for the next five years: buy a certificate of deposit, invest in the stock market or buy a home. We will also make the following assumptions: a $250,000 home with a down payment of $8,750, a mortgage rate of 4.5 percent for 30 years and a 3 percent annual appreciation; the CD rate is 2 percent and we will give a 5 percent return on the stock market.
The $8,750 invested would grow to $9,661 with a certificate of deposit, to $11,167 via the stock market investment and to $69,900 equity in a home purchase. With the home purchase you gain over six times the growth in the same period of time because of loan amortization and appreciation.
Check out my graphic below to compare possible differences in your price range.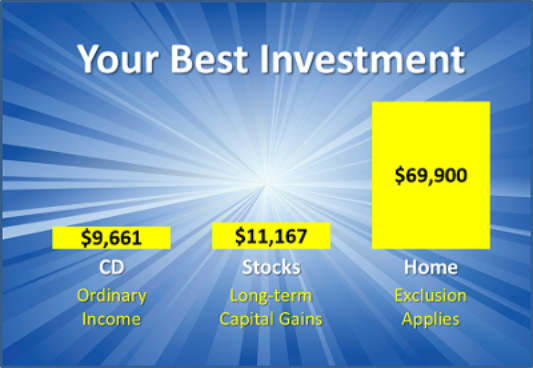 When purchasing a Fairfax VA home for sale, I can help you find the best home for your investment. One that will help you gain equity as fast as possible in order to help secure your future.
Want some Insider Information on Fairfax homes for sale ? Get a FREE Market Snapshot Report of Your Northern Virginia Home's Value, or get a FREE Listingbook Account so you can Search All Northern Virginia Homes For Sale just like a Realtor. Put that data you need at the tips of your fingers!