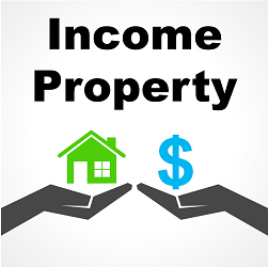 When compared to alternative investments, rentals homes have some distinct advantages. With these advantages and the opportunity for a higher yield, it becomes a clear choice for many investors.
Most types of investments have to be paid in cash up front. You can purchase stock with 50 percent cash, but if the value decreases, you have to invest more cash to keep the margin at 50 percent. However, a rental property can be financed with 20-25 percent down payment..period.
Business or investment loans are made with a floating interest rate. Compare this to a fixed-rate mortgage for non-owner occupied real estate.
Business investment loans are usually six months to one year and may have the opportunity to renew. Purchasing a rental property has up to a 30-year term.
There is a long term history of appreciation in real estate.
Tax advantages not available to other types of investments are long-term capital gains treatment, cost recovery and tax deferred exchanges.
Investing in real estate gives you complete control over the asset like making improvements and managing the property. Other investments just give you the option to buy or sell.
You practically have to be an expert to know the ins and outs of stocks, bonds, mutual funds, commodities and other investments. You can invest, but without knowledge about how they work it can be difficult to make a good investment or profit. But once you become a homeowner, you have the experience and knowledge available to select, manage and sell a single-family home as a rental with more confidence.
To find out more about investing in rental properties, contact me at (703) 303-4010. When purchasing a Fairfax VA home for sale, I can help you find the best home for your investment. One that will help you gain equity as fast as possible in order to help secure your future.
Want some Insider Information on Fairfax homes for sale ? Get a FREE Market Snapshot Report of Your Northern Virginia Home's Value, or get a FREE Listingbook Account so you can Search All Northern Virginia Homes For Sale just like a Realtor. Put that data you need at the tips of your fingers!