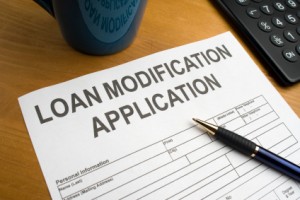 Fairfax VA – Here is a little known secret when it comes to foreclosures: Many lenders will reject their borrower's loan modification application and then foreclosure on the house, selling it to the bank.
What they don't realize is that they lose more money in doing so than if they would have just excepted the loan mod in the first place.  Here's why. 
Let's say that a Fairfax VA home buyer purchases a home for $300,000.  After the housing market declines, the house is only worth about $220,000.  About the same time, the Fairfax VA home owner's income decreases.  Now they can only pay the equivalent of a $220,000 mortgage payment.
They request a loan modification but their lender turns it down. Thus, the house goes into foreclosure.
Eighteen months later – after the house has foreclosed and the owners have moved out – the lender puts the home on the market. At this point, the house is  only worth $200,000 because of the continued decline in the housing market. But, it sells for $180,000. Why?
Because the lender hasn't kept up with the home's maintenance needs since he foreclosed on the house.  The house is dirty and the lawn hasn't been mowed for 3 months.
Another reason the house will inevitably sell for less is because Fairfax VA home buyers know the property is owned by the bank. After all, it says it right there in the MLS.
Thus, they feel no pressure in offering a reasonable price.  As a result, they all make lowball offers.
The take home message? The lender would have been better off accepting the $220,000 loan modification versus foreclosing and selling the property for $180,000. 
Thinking about a short sale? I can help you short sale your property and never pay the bank another penny.
Thanks for reading this,
Thierry is a Real Estate Agent at RE/MAX Premier, and Host of Talk Radio's, 'Inside Real Estate'
Phone: (703) 322-0600.
Thierry is an advocate for Homeowners in Distress. Thierry has made it his personal mission to help as many people as possible avoid foreclosure and keep their home.
Thierry Roche specializes in loan modifications and short sales in Fairfax Virginia. Fairfax Loan Modification Help. Fairfax Short Sales. Fairfax Short Sale Realtor. Fairfax County Short Sale Realtor. Fairfax VA Short Sales. Fairfax Realtor.
Copyright 2011 Inside Real Estate, LLC. All Rights Reserved.
This is not intended as legal, technical, or tax advice. Please speak with a licensed professional before making any decision. Information is deemed reliable but not guaranteed as of the date of writing. The views expressed here are Roche's personal views and do not reflect the views of RE/MAX Premier. This information is provided as a courtesy to our viewers to help them make informed decisions.