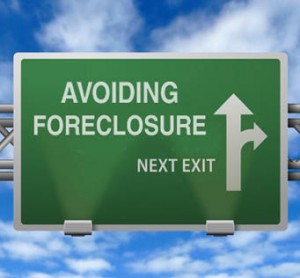 Fairfax VA –  As a Fairfax VA real estate expert, I've helped hundreds of families over the years sell their Fairfax VA homes.  In light of today's housing crisis, that role has become increasingly more important because I've helped more and more families avoid foreclosure.
Today I'd like to tell you, the Fairfax VA home owner, about the many ways in which you can avoid foreclosure.
First and foremost, if you want to keep your home, then you need a loan modification.
That is where you request that your lender lower your payment to an amount that you can afford. Depending on how far behind you are on payments, you can typically get the missed payments added on to the back of your loan.
Once you apply for a loan modification, you'll need to submit several pieces of financial paperwork to your lender.  This will give the lender a snapshot of your current financial situation and they will used this package of information to help them decide whether to approve your loan modification.
It is important to know who exactly to deal with at the bank when applying for a loan modification. While some people have permission to reduce your payment and work with you, others are simply debt collectors disguised as loan modification staff.  Your money is the only thing they want from you.  Thus, make sure you talk to the right people at the bank.
To hedge your bets on being able to keep your Fairfax VA home, keep your lender updated on any changes on your end. If you want a loan modification, then request one. If you decide to short sale, then let them know as well.
Here are the nine options to avoid foreclosure.
Option #1: Do nothing and the bank forecloses.
Option #2: Loan Modification where the lender reduces your payments and you keep your home.
Option #3: Reinstatement. This is where you catch up on all the back payments and keep your home.
Option #4: Refinance. This is a tough option in today's lending environment.
Option #5: Deed-In-Lieu of Foreclosure. This is where you surrender the home to the lender. It allows them to accelerate the foreclosure process. They benefit at your expense.
Option #6: Sell the property.
Option #7: Rent the property.
Option #8: Bankruptcy. A bankruptcy will stop a foreclosure for 6 months and often even longer.
Option #9: Short Sale. If you owe more than your home is worth, you would qualify for a short sale. That is where you sell the house at today's market value and your lender agrees to accept that lower amount.
Thinking about a short sale? I can help you short sale your property and never pay the bank another penny.
Thanks for reading this,
Thierry is a Real Estate Agent at RE/MAX Premier, and Host of Talk Radio's, 'Inside Real Estate'
Phone: (703) 322-0600.
Thierry is an advocate for Homeowners in Distress. Thierry has made it his personal mission to help as many people as possible avoid foreclosure and keep their home.
Thierry Roche specializes in loan modifications and short sales in Fairfax Virginia. Fairfax Loan Modification Help. Fairfax Short Sales. Fairfax Short Sale Realtor. Fairfax County Short Sale Realtor. Fairfax VA Short Sales. Fairfax Realtor.
Copyright 2011 Inside Real Estate, LLC. All Rights Reserved.
This is not intended as legal, technical, or tax advice. Please speak with a licensed professional before making any decision. Information is deemed reliable but not guaranteed as of the date of writing. The views expressed here are Roche's personal views and do not reflect the views of RE/MAX Premier. This information is provided as a courtesy to our viewers to help them make informed decisions.