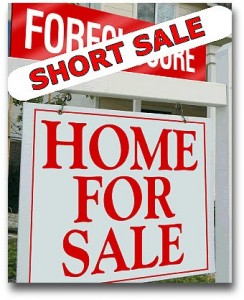 Fairfax VA – Short sales have a reputation for being frustrating and complicated.   Here is a story that illustrates why short sales have earned this reputation.
Let's say you are negotiating a short sale with a lender.  You call them and get transferred to a call center in another country.  They are helpful and give you a fax number where you can send your short sale paperwork.
A few days after you send the package, you call to follow up.
They say that they have not received any paperwork from you.  You confirm the fax number with them to make sure you sent it to the right place.
"No, that is not the correct fax number", they tell you. "Here is the correct fax number."
That's why you should always follow up with your lender to ensure that you sent your paperwork to the right place during a Fairfax short sale.
Mistakes like this happen all the time during a short sale.  That's why you need to work with an agent who will follow up on a short sale at least twice a week.  This will ensure your best chance for success.
But most agents are not persistent enough to consistently succeed with short sales.  They have several other things going on at any given time: showing a home buyer a house, working on a marketing plan for a seller, etc.
You're better off working with an experienced Fairfax real estate agent who specializes in short sales.
Everyone knows focus is the key to success. I have chosen to focus on short sales. Because of this, my short sale sellers know that I will handle their file properly.
Thinking about a short sale? I can help you short sale your property and never pay the bank another penny.
Thanks for reading this,
Thierry is a Real Estate Agent at RE/MAX Premier, and Host of Talk Radio's, 'Inside Real Estate'
Phone: (703) 322-0600.
Thierry is an advocate for Homeowners in Distress. Thierry has made it his personal mission to help as many people as possible avoid foreclosure and keep their home.
Thierry Roche specializes in loan modifications and short sales in Fairfax Virginia. Fairfax Loan Modification Help. Fairfax Short Sales. Fairfax Short Sale Realtor. Fairfax County Short Sale Realtor. Fairfax VA Short Sales. Fairfax Realtor.
Copyright 2011 Inside Real Estate, LLC. All Rights Reserved.
This is not intended as legal, technical, or tax advice. Please speak with a licensed professional before making any decision. Information is deemed reliable but not guaranteed as of the date of writing. The views expressed here are Roche's personal views and do not reflect the views of RE/MAX Premier. This information is provided as a courtesy to our viewers to help them make informed decisions.