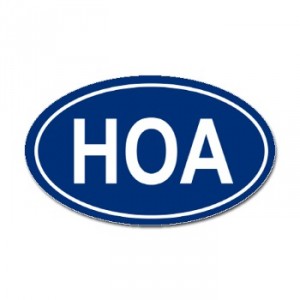 Thinking about a short sale, but can't pay your homeowner's association dues?
Fairfax VA – Many people think that if they have any unpaid homeowner's association dues, they are ineligible for a Fairfax short sale.
This is not true.
Typically, when you short sell your home, your lender will pay the association dues for you.
It's also important to keep in mind that a homeowner's association dues are minuscule when compared to the overall short sale value.
And since lenders know they'll come out better financially after a short sale rather than a foreclosure, they're more willing to foot the bill for those unpaid dues.
Recently, I experienced this situation with one of my clients.
I showed a house that received a $119,900 short sale offer. The lender rejected that offer. The home was foreclosed on and sold for $96,400. That means that lender lost $23,500 by rejecting that short sale offer.
In fact, lenders are also willing to pay your title insurance and property taxes as well. Lenders will do all of this  in the name of avoiding a foreclosure and losing even more money.
The Bottom Line: All of the costs are borne by the bank in a short sale. You pay nothing.
Thinking about a short sale? I can help you short sale your property and never pay the bank another penny.
Thanks for reading this,
Thierry is a Real Estate Agent at RE/MAX Premier, and Host of Talk Radio's, 'Inside Real Estate'
Phone: (703) 322-0600.
Thierry is an advocate for Homeowners in Distress. Thierry has made it his personal mission to help as many people as possible avoid foreclosure and keep their home.
Thierry Roche specializes in loan modifications and short sales in Fairfax Virginia. Fairfax Loan Modification Help. Fairfax Short Sales. Fairfax Short Sale Realtor. Fairfax County Short Sale Realtor. Fairfax VA Short Sales. Fairfax Realtor.
Copyright 2011 Inside Real Estate, LLC. All Rights Reserved.
This is not intended as legal, technical, or tax advice. Please speak with a licensed professional before making any decision. Information is deemed reliable but not guaranteed as of the date of writing. The views expressed here are Roche's personal views and do not reflect the views of RE/MAX Premier. This information is provided as a courtesy to our viewers to help them make informed decisions.