A common reason why buyers want to deal directly with sellers is that they feel they can save the commission. Although a valid consideration, it seems to be the same reason the seller isn't employing an agent.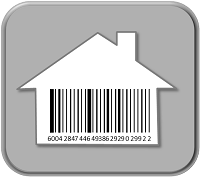 However, both parties cannot save the commission. Because the buyer had to find a home, negotiate with the seller and  commission. On top of that, they had to arrange inspections, their own financing and title.
Homeowners with homes for sale in Northern Virginia, feel they have earned the commission due to researching value, title work and financing. Plus they incurred marketing expenses, invested time to be available to show their home, hold open houses and answer inquiries from buyer prospects.
Certainly, there is value in everything that buyers and sellers are willing to do. However, assuming the buyer and seller can reach a written agreement, only one person can save the commission.
For-Sale-by-Owner accounted for 14% of sales in 2003 and 2004 reports The Profile of Home Buyers and Sellers survey. This is compared to just 9% in 2012. The trend is that agent-assisted sales rose to 88% in 2012 compared to 82% in 2004.
Identified as the three most difficult tasks, getting the price right, understanding and performing the paperwork and attracting potential buyers. Sellers, when surveyed, most valued the home selling for an expected amount and in a set time frame. Homeowners with homes for sale in Northern Virginia more often than not are hiring real estate agents to assist with their home sales.
Valuable contributions to the transaction are experienced, third-party advocates helping buyers and sellers which may determine whose commission it is.
If you have tried selling your home on your own and need help, contact me today at 703-322-0600. As an experience Realtor® in the Northern Virginia area, I can help you through the valuation, paperwork and find buyers for your home.