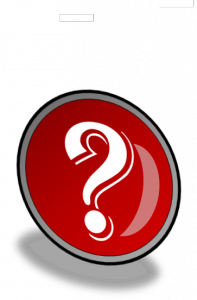 What is the value of a one carat diamond? If you have shopped for one, you know that values have a significantly wide range. You have been told to consider, clarity, cut, color and carat size when comparing stones. Bottom line is you still want to know "how much is it worth?"
Equally confusing to you as a buyer are real estate valuations. Valuations use three common methods that you as a home buyer may rely on to help you make decisions but each method varies.
Method one: Appraisals. An opinion or estimate of value based on specific guidelines made by licensed and/or certified individuals. Appraisals often cost several hundred dollars and must be paid in advance, even if no sale transaction consummates.
Method two: Broker's Price Opinion or BPO. An estimate of the probable selling price of a property as defined by the National Association of Realtors®. My experience is that a BPO will provide you with information about the property condition, market and the neighborhood, as well as comparable three sales and three active listings but does not standard valuation model. The person doing the BPO is responsible for picking the closest matches to the subject property.
Method three: Comparative Market Analysis or CMA. Commonly used tool of salespeople to provide information to buyers and sellers with homes for sale in Northern Virginia to facilitate a sale. It may be hard to distinguish a CMA from a BPO, the steps for valuation are close to the same and terms are interchangeable. Again, the person completing the CMA picks the properties they fell are the closest match to the subject property.
An alternate method described as a Automated Value Model (AVM) uses programs that search available data on the Internet to give you an approximate value. Zillow uses this method with their Zestimates. However, AVM's might not have access to all MLS active listings and sold listings. Therefore, their valuations will be skewed to only what is publicly available. They also don't have human experience (i.e. Realtor®) and/or local market knowledge to make needed adjustments.
As a buyer or seller with homes for sale in Northern Virginia, you will want to acquire as much current and factual information as you can. This is where having a relationship with a trusted real estate professional who is familiar with your local market can help. Consultation is FREE and can help you make the right decision on the largest single asset purchase that most people buy.
Contact me today if you are considering buying or selling a home in Northern Virginia. This is my local market and I will work with you to determine fair and balanced valuations on any property.