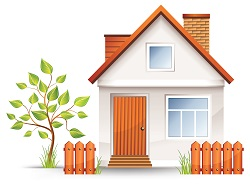 Part of the American Dream is owning your own home. Fueling this ambition are responses like, "I want a place of my own," "I want a place to raise my family," or "I want a place where I can feel safe and share with family and friends." All strong motivating factors for buying a home.
With these strong motivators in place it is no surprise that buyers are willing to make certain sacrifices to get their "American Dream." According to the 2014 National Association of REALTORS® Home Buyers and Sellers Survey, 72 percent of first-time buyers cut spending on luxury or non-essential items. These buyers also made cuts in the areas of entertainment, clothes and cancelled vacation plans.
Turns out the importance and value to them of getting a home of their own far out ways the power of instant gratification received on items they considered to be less important in their lives. Even though the guidelines for qualifying last year became more strict, with near record-low mortgage rates, buyers are still purchasing homes.
I added a quick graphic below to further demonstrate what the NAR report found out. What would you sacrifice? There are lots of Fairfax homes for sale and I am sure we could get you into one. Contact me to get the latest list.