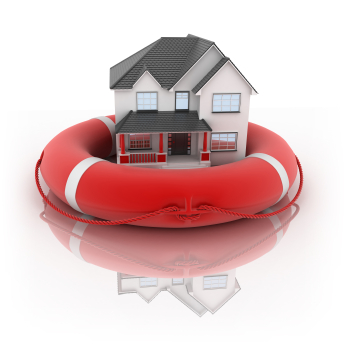 A homeowner's hazard insurance is an annual requirement to everyone who has a home loan or mortgage. This protects your Fairfax VA home in the event of a fire, tornado, earthquake, hurricane, and any sudden catastrophe that might befall the property, even against crimes such as a burglary. Not only does it cover the house itself, but also its contents. Even if the Fairfax VA home you're living in doesn't have a mortgage involved, it's still very worthwhile to get it.
Since this insurance can be quite costly over the years of home ownership, learning ways on how to save on it can have a tremendous effect on your finances. One of the top insurance agents in the East Coast revealed this information in one of my radio interviews.
As an example, say you are buying a $400,000 Fairfax VA homes for sale. Your lender will require you to have an annual insurance for fire, storm, earthquake damage, etc, by the time the procedure goes to settlement. You then tell your insurance agent that you want this insurance for the home you are about to buy and they will ask how much the home is. The two of you go over other details and features of the home until everything gets settled.
What most borrowers don't know is that there's an Insider Technique to restructure the insurance policy while still meeting the lender's requirements for insurance coverage. And without raising deductible levels or reducing coverage, this technique can save up to 35% of the homeowner's insurance costs every year. With an average policy of $1000, this saves about $350 every year.
It might not seem much but homeowner's insurance gets increasingly big because of escalating clauses or inflation adjustments, as much as 5% to 8% yearly. So ten years into the mortgage will have you looking at as much as $1,600 a year in insurance policy costs.
Now with the right information, one phone call is all you need to save thousands of dollars on Fairfax VA homes' insurance costs. Learn more about how this works, and other 'Inside Fairfax real estate' money-saving techniques, by signing up for my free and live online webinar!
~
Thierry is a Real Estate Agent at RE/MAX Premier, and Host of Talk Radio's, "Inside Real Estate"
Thierry & his team Guarantee a $25,000 minimum savings for Northern VA Homebuyers by applying his unique insider techniques & strategies that he discovered throughout 8 years of exclusive Radio Interviews & Insider Access to wealthy Real Estate Insiders, Investors & Top Industry experts.
Phone: (703) 222-6714.
Copyright 2010 Inside Real Estate, LLC. All Rights Reserved.