Most people are unaware of being able to modify their Fairfax real estate taxes without litigation. Those who feel that their Fairfax VA homes are over-assessed can easily get their taxes decreased.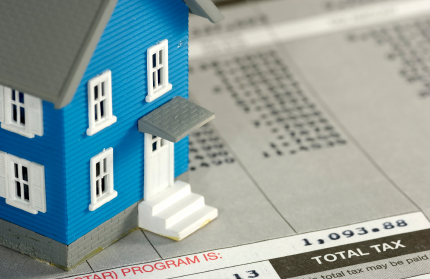 The tax assessor's office in your county, jurisdiction or city performs an annual real estate tax assessment, but in most cases, they don't need to personally see your house. This means they may not be aware of the improvements, features and benefits some Fairfax VA homes may have. Their focus is on the basic square footage, number of beds and baths, garage size, and lot size, including some other details that depend on that specific county.
So if you find out that your Fairfax real estate taxes are higher than your neighbor's, who is living in a similar sized house, you might have a problem.
In an interview with the Chief Budget Director for Taxation for Fairfax VA homes, he revealed that litigation or going through courts is unnecessary in tax reassessment since there's a special administrative procedure to getting lower annual real estate taxes.
The process is relatively simple, given the size of the county and the almost one million people living here paying hundreds of millions of dollars annually to the tax assessor's office. He illustrates with an example: if a Fairfax VA home is assessed at $350,000 and the tax is $1 for each thousand of the assessed value, that results to $3,500 per year. If you are reassessed at only $300,000, you would only need to pay $3,000, saving you $500 a year, which definitely is quite sizable adding up year by year.
This Inside Fairfax real estate technique has two steps but the first step actually sees 50% success for anyone who tries it, which makes the second step unnecessary. However, those who need to go to step two have an 80% success in getting lower real estate taxes without spending a cent.
Learn this money-saving strategy and a lot more by signing up for my free and live online webinar that's specially tailored for the Northern Virginia real estate market!
~
Thierry is a Real Estate Agent at RE/MAX Premier, and Host of Talk Radio's, "Inside Real Estate"
Thierry & his team Guarantee a $25,000 minimum savings for Northern VA Homebuyers by applying his unique insider techniques & strategies that he discovered throughout 8 years of exclusive Radio Interviews & Insider Access to wealthy Real Estate Insiders, Investors & Top Industry experts.
Phone: (703) 222-6714.
Copyright 2010 Inside Real Estate, LLC. All Rights Reserved.