The banking crisis that began back in 2007-2008 led to many different types of mortgages being wiped out. Thanks to the media, it's now a common assumption for Fairfax VA homes for sale buyers that these no longer exist. However, there are still pretty good mortgage programs that survived and there are also low down payment mortgages and low interest rate mortgages still available.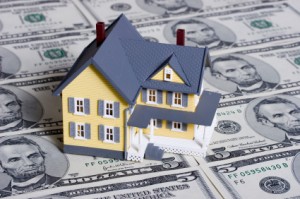 The best type of mortgage and down payment program is dependent on your own personal needs and circumstances. If you are a first time Fairfax VA home buyer, then the no-down payment or low down payment programs might be one of your better choices if you haven't saved up a lot of money yet. Don't believe the media – these programs still exist and you don't need to pay a premium on the interest rate. They're even easy to qualify for but you need to be able to find out where you can get them.
Furthermore, there are government sponsored low money down programs in which the federal government insures the loan themselves. These can let you live in a Fairfax VA home with only 3% to 4% down payment.
No money down options are also available from some state and local jurisdiction programs. Many will have different types of low and no money down programs where they provide assistance using bond referenda, bond issuances and direct loans. These will get you no money down or 1% to 2% down payment.
A lot of the programs mentioned aren't exactly advertised; they're there but you have to know where to look. Many, but not all, buyer's agents know them and even some lenders are aware of them. You need to hunt for the lenders who actually have access to them. They're widely available and are really great for first time home buyers.
Get more information about these kinds of programs and have your questions answered by signing up for my free and live online webinar!
~
Thierry is a Real Estate Agent at RE/MAX Premier, and Host of Talk Radio's, "Inside Real Estate"
Thierry & his team Guarantee a $25,000 minimum savings for Northern VA Homebuyers by applying his unique insider techniques & strategies that he discovered throughout 8 years of exclusive Radio Interviews & Insider Access to wealthy Real Estate Insiders, Investors & Top Industry experts.
Phone: (703) 222-6714.
Copyright 2010 Inside Real Estate, LLC. All Rights Reserved.