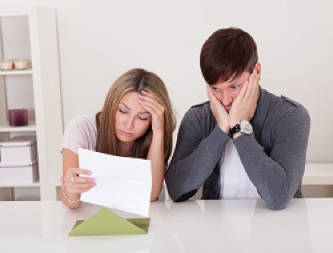 Most people including homeowners fear things they don't understand. This fear leads people to not try different solutions that might be a benefit to them. Prospective buyers know about fixed rate mortgages and have long memories when it comes to stories about people losing their homes because they could not afford the payments once their adjustable rate mortgage went up.
However, the interest rates on fixed-rate mortgages have been really low for long enough that borrowers aren't very interested in adjustable rate mortgages. There have been changes in adjustable rate mortgages that make them much safer for borrowers who have an understanding of the way they work. Adjustable rate mortgages are aimed at prospective buyers who will only be in their homes for a limited time period.
The interest rate in adjustable rate mortgages is governed by an index that the lender does not control. The adjusted amount is capped for each period and for the life of the loan. While ARMS have different periods depending on the product, the more popular product is a lock for the first period of five or seven years and then an annual adjustment after that to a cap year.
If considering an ARM, look at the payments versus time period to find your "breakeven point." If you can guarantee that you will move before that date, an ARM will provide you with a lower cost of housing in the meantime.
If we review the example below, for a $250,000 mortgage your breakeven point would be 8 years 3 months on a 2.9% 5/1 adjustable rate with caps at 1 and 5 when compared with a 3.8% fixed-rate mortgage. In your initial five-year period, you monthly ARM payments would be $124.32 lower and your unpaid balance would be $3,522 less than the higher fixed-rate mortgage. Your total savings would be $10,981.
But whether you want to buy a home right now or refinance your current home, get advice from a trusted lending professional about adjustable rate products as an alternative. If your plans are short term and you can tolerate the risk, an ARM may be a better choice. Check out the ARM comparison below and plug in your own numbers.

Want some Insider Information on Fairfax VA homes for sale? Get a FREE Market Snapshot Report of Your Northern Virginia Home's Value, or get a FREE Listingbook Account so you can Search All Northern Virginia Homes For Sale just like a Realtor. Put that data you need at the tips of your fingers!