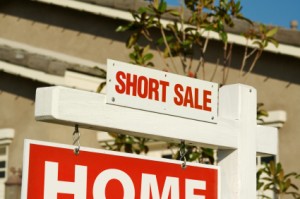 Fairfax VA – We've been talking about Wall Street owned loans and "slicd and diced" loans for a while now. Remember, these owners are not the same as Fannie Mae, Freddie Mac, FHA and VA. It's not as likely that they won't give you a complete release from the debt. Nevertheless, I have some good news for you:
We have found that about 50 percent of all the "sliced and diced" creditors out there will give you a complete release. It all depends on the guidelines that the trustee of the trust gives them.
And even if they don't release you, it is extremely unlikely that they will try to take collctions for you in the future. This is partly why I refer to them as "Zombies:" There are more thousands of owners of the loan scattered all over the world.
They have no clue on which house they own a percentage of the mortage.  All they know if that they're receiving a check each month. The loan owners have hardly any oversight at all.
What happens more often than not is that they hire a lender who then takes care of payment collections and account management. That's because these lenders don't have the time to focus on each loan themselves.
It's a rather competitive business.  Lenders are competing heavily on price with each other. "We'll take care of each loan for just $30 a month," they say in order to get hired. But in reality, the lender doesn't have the time to do a good job on all of those debt collctions.
What does this mean for you as the Fairfax VA homeseller?  You are less likely to own any money after a shortsale.  Those lenders are too busy with the thousand of other loan accounts they're taking care of to worry about yours. Besides, the trustee of the trust is robably getting paid too little to care about chasing you down to pay off your debt.
It's true that your options are limited if the lender won't you a complete release.  Still, your agent should at least try to get you a complete release by "escalating the file." It's a strategy that often works, but not always.
The owners of the loans provides mandatory guidelines to the lenders. In the event that they don't follow those rules, the lenders can be sued. So even if you ask for a complete release, a lender's hands may be tied.  Especially if the guidelines explicitely state that they can't grant a complete release for any reason.
If you find yourself in that sort of situation, you're better off doing a Fairfax short sale.  Most lenders are so busy and disorganized that they will probably never collect on your debt.
I know one man who short sold his home with a "sliced and diced loan" after he was unable to get a complete release.
The lender sent letters and made debt collection calls for six months. But after that, the guy I know didn't hear from the lender anymore.  It's been nearly three years and he hasn't paid a dime to the lender.  At this point, they'll have to go to court if the lender wants to collect.
Next time, I'll tell you what to do if a lender does try to collect form you in court.
Are you interested in selling your property as a short sale? Contact me for a free consultation. When you call, I will explain how the process works in detail and answer any questions you may have. Discover how other sellers successfully completed a short sale and request a free consultation. Thinking about a  loan modification? Our Fairfax loan modification kit has the instructions you will need to get a loan modification approved with your lender.
Thanks for reading this,
Thierry is a Real Estate Agent at RE/MAX Premier, and Host of Talk Radio's, 'Inside Real Estate'.
Phone: (703) 322-0600.
Thierry Roche specializes in loan modifications and short sales in Fairfax Virginia. Fairfax Loan Modification Help. Fairfax Short Sales. Fairfax Short Sale Realtor. Fairfax County Short Sale Realtor. Fairfax VA Short Sales. Fairfax Realtor.
Copyright 2011 Inside Real Estate, LLC. All Rights Reserved.