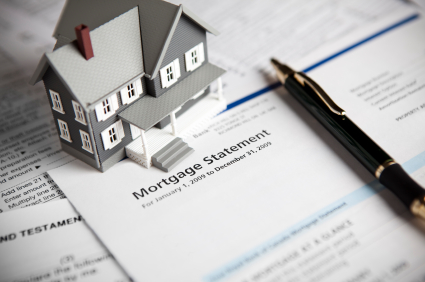 In Part One, we showed that a standard 30 year mortgage of $200,000 at 6.5% amortized for Fairfax VA homes would mean paying $255,090 in interest, plus another $200,000 which is the original principal amount that you borrowed. In order to save thousands of dollars, you can actually pre-pay small Principal portions of your monthly mortgage payments each and every single month.
Why? Because doing so properly will mean the bank has to waive all the interest associated with that advanced payment. To illustrate:
Say the first payment is due January 1st. Along with the total payment amount of $1,264.14, you will also send extra money equal to next month's principal portion of about $180. Now, because you didn't keep that portion of borrowed money for the full term, the bank can't charge you the full interest amount. They would have to waive $1,080 in interest associated with the pre-payment for February. This is huge, huge savings!
Using an exact process of paying the principal portion of your Fairfax VA homes' next monthly payment, and using the proper legal notification to your lender, will allow you to have your lender waive the interest associated with that next monthly payment. Come February 1st, you would have paid both payments number 1 and 2, but per your mortgage agreement, you're still required to make a normal monthly payment.
So you pay $1,264.14 again, but this will count towards payment number 3 in the amortization schedule. You'll also make a principal pre-payment for month number 4, which means the lender has to waive another $1,080 in interest. So after 2 months living in your Fairfax VA home and you've paid off 4 months worth of payments without actually doubling up on the amounts! That's $2,160 in interest saved!
Now look ahead to the future and you'll see that by being twice as far ahead every month, you would have reached payment number 360 in 15 years time. Meaning, you'd have paid off your loan in half the time and save $113,361 in interest savings! Plus, you won't have to worry at all for the next 15 years, since you don't have to make payments anymore and can do other things with your money as you wish.
Be warned, however, that this process needs a very exact and precise method to make sure your lender doesn't "weasel" out of their obligation in saving you this money on your mortgage interest. Take advantage of my free, live Online Webinar to understand how to implement this money-saving strategy the right way!
~
Thierry is a Real Estate Agent at RE/MAX Premier, and Host of Talk Radio's, "Inside Real Estate"
Thierry & his team Guarantee a $25,000 minimum savings for Northern VA Homebuyers by applying his unique insider techniques & strategies that he discovered throughout 8 years of exclusive Radio Interviews & Insider Access to wealthy Real Estate Insiders, Investors & Top Industry experts.
Phone: (703) 222-6714.
Copyright 2010 Inside Real Estate, LLC. All Rights Reserved.