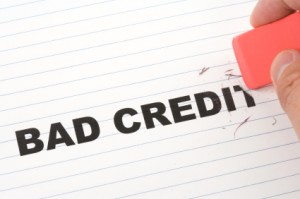 Fairfax VA – It's possible to get your life back on track after a Fairfax VA short sale. The first step you'll want to take is to start repairing your credit.
But what about those pesky collections that never seem to go away? I'll show you a couple of techniques here. This will help you in preparing you credit so yo can qualify in another 24 months to buy any of the many Fairfax Va Homes sale.
Collections can be very easy to remove. That's because most collection accounts have been transferred several times. What happens is the original lender will gave it to a collection agency for 6 months. If that collection agency fails to collect, the original lender will give it to another collection agency. And so on.
So finally they sell it to a debt buyer for three to five cents on the dollar. The debt buyer writes them a check but the paperwork hardly ever gets transferred over properly. Here is the first step.
Dispute it with the credit bureaus. You may not agree that it is your collection. That will take 30-45 days to process. It will often clear up the problem.
Then, dispute it with the debt buyer (or collection agency) noted on your report. You can't dispute with them until you have disputed with the credit bureaus first. Request an investigation. They have 30 days to respond. Most will not have documentation.
They may send you documentation but it usually won't be very specific. If that happens, then ask for specific documentation, including  a copy of a document that is signed by the company that sold them the debt.
The document should have all of  your account information, including the account number, your information and address, and the amount owed. In addition, it should be signed by the president of the company. Although I doubt they will have everything you're asking for, that is the burden of proof that they bear.
If in the rare event that the above techniques don't work, then settle the debt. Pay them from five to twenty cents on the dollar. They agree to report to the credit agencies as "paid as settled." You get what you want and they get a little money. Everyone wins.
Do you want to short sale your property and never pay the bank another penny? I can help you do that.
Thanks for reading this,
Thierry is a Real Estate Agent at RE/MAX Premier, and Host of Talk Radio's, 'Inside Real Estate'
Phone: (703) 322-0600.
Thierry is an advocate for Homeowners in Distress. Thierry has made it his personal mission to help as many people as possible avoid foreclosure and keep their home.
Thierry Roche specializes in loan modifications and short sales in Fairfax Virginia. Fairfax Loan Modification Help. Fairfax Short Sales. Fairfax Short Sale Realtor. Fairfax County Short Sale Realtor. Fairfax VA Short Sales. Fairfax Realtor.
Copyright 2011 Inside Real Estate, LLC. All Rights Reserved.