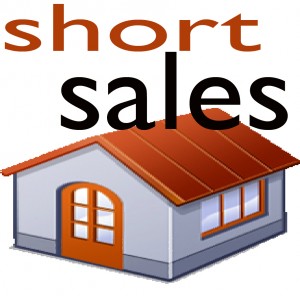 Fairfax VA –  Because short sales are a recent phenomenon, many people do not know how exactly they work.
A short sale happens when you sell you house but don't make enough money from the sale to pay off your mortgage.  Due to the recent drop in home prices, a lot of people are experiencing this.
Here is why a lender will accept a short sale. If you can no longer afford your home, then the lender will have to sell it one way or another.
They'd prefer if you sell the house today than to wait for a foreclosure later.  They know that a short sale nets them more money.
Lenders also want to avoid foreclosures because of how long they can take – about 12 to 18 months.  Many homeowners don't wait for the home to foreclose, and the house ends up sitting empty for months.
This drives down home values because the home might develop problems with mold or rot. This is why everyone knows that bank owned homes often represent a bargain.
Once a buyer has purchased a foreclosed home, they usually have to make some repairs – whether it's for new paint, carpet, or miscellaneous items.
These repairs can add up fast. In addition, a bank owned home that needs repairs won't qualify for the most popular financing programs.
Consequently, bank owned homes usually sell for a significant discount. That is why lenders prefer to approve short sales.
However, they don't approve every short sale. They have a process in place to reject the short sales that will lose more money than a bank owned sale.
We will do all the work during these short sale negotiations.  You won't have to worry about a thing!
Thinking about a short sale? I can help you short sale your property and never pay the bank another penny.
Thanks for reading this,
Thierry is a Real Estate Agent at RE/MAX Premier, and Host of Talk Radio's, 'Inside Real Estate'
Phone: (703) 322-0600.
Thierry is an advocate for Homeowners in Distress. Thierry has made it his personal mission to help as many people as possible avoid foreclosure and keep their home.
Thierry Roche specializes in loan modifications and short sales in Fairfax Virginia. Fairfax Loan Modification Help. Fairfax Short Sales. Fairfax Short Sale Realtor. Fairfax County Short Sale Realtor. Fairfax VA Short Sales. Fairfax Realtor.
Copyright 2011 Inside Real Estate, LLC. All Rights Reserved.
This is not intended as legal, technical, or tax advice. Please speak with a licensed professional before making any decision. Information is deemed reliable but not guaranteed as of the date of writing. The views expressed here are Roche's personal views and do not reflect the views of RE/MAX Premier. This information is provided as a courtesy to our viewers to help them make informed decisions.