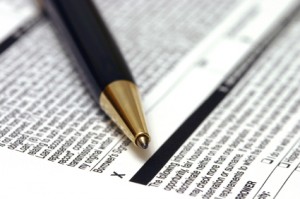 Fairfax VA – I know a man – we'll call him Tom – who was able to wipe out $300,000 in mortgage debt.  I've changed the name and some of the details to protect his privacy but his story might be able to help you as a fellow Fairfax VA homeowner.
Tom owed a lot of money on his Fairfax VA home.  He owed $600,000 on a first mortgage and $300 on a second mortgage.
Tom almost lost his house because his income had decreased dramatically. When he finally got a new job, he was able to make the first mortgage payment. But he still didn't have enough money to pay the second mortgage, so he didn't.
Tom tried everything he knew to do in order to save his home. The second mortgage called him a lot to say, "If you don't pay us, we will file for foreclosure."  An entire year went by and no one filed for foreclosure on Tom's home.
Tom told me how much this surprised him: "I had no idea when the sheriff was going to come out and kick me out."  We told Tom that second mortgages don't usually file for foreclosures
Tom was quite surprised. "I had no idea when the sheriff was going to come out and kick us out", Tom told me. We told him that most second mortgages never file for a foreclosure.  Why? Because in a foreclosure, the first mortgage gets paid off before any money goes toward the second mortgage.
In Tom's case, his home's value had fallen below the $600,000 he owed to his first mortgage.  Thus, if the second mortgage did foreclose, that would mean that they would be losing money.  Not exactly a winning business proposition.
When we first talked to Tom more than a year ago, we told him he could probably settle his second mortgage at five to ten cents on the dollar – in other words, a $10,000 to $20,000 settlement.
To date, Tom hasn't paid  a dime toward his second mortgage and is caught up on all his first mortgage payments.   He expects that he will settle with the second mortgage in a year or two.
Tom's story shows that you too are not doomed. There are many Fairfax VA homeowners who owe more than their home is worthy.  Usually these residents do one of two things:
They short sale their home and get rid of the debt.
They use creative strategies to reduce the level of debt.
The point is: You can get your finances back in order with a little work and time.
Do you want to know how to complete a Fairfax short sale and never pay the bank another penny? I can help you do that. Call me at (703) 322-0600 for a free consultation. When you call, I will explain how the process works in detail and answer any questions you may have. Or, if you prefer, you can e-mail me at Thierry@ThierryRoche.com
Thinking about a loan modification? Our Fairfax Loan Modification Kit has the instructions you will need to get a loan modification approved with your lender.
Thanks for reading this,
Thierry is a Real Estate Agent at RE/MAX Premier, and Host of Talk Radio's, 'Inside Real Estate'
Phone: (703) 322-0600.
Thierry Roche specializes in loan modifications and short sales in Fairfax Virginia. Fairfax Loan Modification Help. Fairfax Short Sales. Fairfax Short Sale Realtor. Fairfax County Short Sale Realtor. Fairfax VA Short Sales. Fairfax Realtor.
Copyright 2011 Inside Real Estate, LLC.  All Rights Reserved.