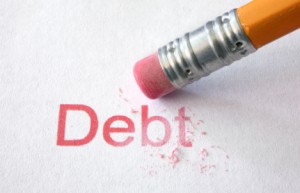 Fairfax VA – Today, I'll teach you the step by step process for how to avoid paying your lender after a short sale. You can also use my advice to avoid paying off other debts, such as with second mortgages, credit cards and judgements.
Even if your short sale lender does not give you a complete release, you should still short sale the property. More often than not, all you will get are letters and phone calls from the debt collection department.
In the event that a lender makes you sign a promissory note, sign it and then never pay a dime. It takes a lot of time, energy and effort for a Fairfax VA lender to collect on you. For instance, it can take anywhere from 1 to 6 months for a lender to even move your file out of the collections system. Frankly, they usually don't have adequate resources to collect on every individual who owes them money.
The rest of this post is simply my opinion. It is not legal advice. I am just telling you what I would do if I was in this situation.
First, tell the debt collectors that you want to avoid bankruptcy but don't give them any more information than that!  Don't argue that you owe them money and definitely don't agree to a pay back schedule with them.   In my opinion, the best thing to do is to just not talk to any collector who calls you because anything you say can and will be used against you.
After a while the phone calls and mail will stop. Ideally, you will never hear from your lender again. Often, this is in fact the case for many short sale sellers.
I estimate the percentage of people who won't hear from their lender again to be between 80% and 95%. In the worst case scenario, they sue you.  In that situation, you'll want to hire a lawyer to represent you.  Interview them before you hire them to ascertain that they specialize in that type of law.  And don't hire anyone unless they can detail their plan of action for your case.
Still, I  recommend that you not hire a lawyer until you're positive that a lawsuit has been filed.  That's because debt collection firms will often threaten lawsuits without ever filing one.  This is one of the scare tactics they use to get people to pay.
Why are they doing it? Because it works! Most people freak about about the idea of being sued and so they pay the collection agency.  I believe that the actions of these debt collection companies is a breach of the Fair Debt Collection Practices Act, which specifices that you can't threaten to sue unless you follow through with the threat.
Thus, you might want to wait and see if their threat falls flat before you hire a lawyer, which could only bring unwanted attention to your case.
Let's summarize.
Step 1: Don't pay.
Step 2: Don't talk to the debt collectors.
Step 3: File every single piece of mail sent to you.
Step 4: Believe that time is on your side. Just give the lender time to forget about you.
Approximately 80 percent of the time, they will forget about you and move on.
Again, this blog is strictly my opinion and is not intended to be a substitute for legal advice.  You should speak with competent legal advice prior to making any decision. Next time, I'll illustrate my opinion with actual stories for our customers.
Are you interested in selling your property as a Fairfax short sale? Contact me for a free consultation. When you call, I will explain how the process works in detail and answer any questions you may have. Discover how other sellers successfully completed a short sale and request a free consultation.
Thinking about a loan modification? Our  Fairfax loan modification kit has the instructions you will need to get a loan modification approved with your lender.
Thanks for reading this,
Thierry is a Real Estate Agent at RE/MAX Premier, and host of Talk Radio's, 'Inside Real Estate'
Phone: (703) 322-0600.
Thierry Roche specializes in loan modifications and short sales in Fairfax Virginia. Fairfax Loan Modification Help. Fairfax Short Sales. Fairfax Short Sale Realtor. Fairfax County Short Sale Realtor. Fairfax VA Short Sales. Fairfax Realtor.
Copyright 2011 Inside Real Estate, LLC. All Rights Reserved