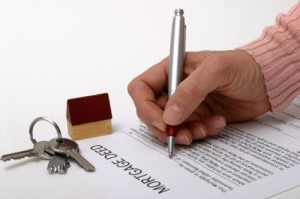 Fairfax VA – Many agents run into issues when trying to complete a short sale on a home with more than one mortgage.
We recently experienced this when we had a short sale with a first mortgage, a second mortgage, and a third lien. The third lien was an old credit card judgment, which had to be paid off to sell the house. Here is what happened.
The first mortgage was only willing to pay $3,000 to any second mortgages or liens. The second mortgage wanted $4,500. The credit card judgment wanted $5,000. That's a lot of extra money they were asking for from our clients!
In order to get the best possible outcome for our client, I first had to escalate the file with the first mortgage. I told them that they had two options: pay the first and second mortgage and net X OR Foreclose and net X minus $15,000. I have a calculator that puts all these numbers together. In addition, I have the proof to back it up.
Here is an example of that proof. There was a recent Fairfax VA short sale where the first mortgage refused to give enough money to the second mortgage. As a result, they lost around $45,000.
I found out about this house when I met the first buyers at an Open House. They were trying to buy a short sale and were offering $272,000. The first mortgage was RBC, and they owed $337,500. The second was Bank of America and they owed $70,000. The listing agent submitted the short sale offer to both companies. RBC said they would only pay $1,000 to the second mortgage and the second mortgage said they wanted more.
The short sale dragged out for months. Finally the buyer paying $272,000 walked. The listing agent put the house back on the market. By that time the housing market had taken a dip and now the best offers she could get were about $230,000. The house ended up selling for $229,000.
Because of RBC's greed, they lost around $45,000. That didn't seem like a smart business decision to me.
Now, back to my  Fairfax VA short sale story.
I showed this example and others to the people with the first mortgage.  They agreed to pay the second mortgage $3,000 and completely pay off the credit card judgment. The buyer agreed to pay the extra money the second mortgage wanted.
So we got the short sale closed. The seller was able to wipe out over $70,000 in upside down debt and move on with her life. Do you want to short sale your property and never pay the bank another penny? I can help you do that. Contact me to begin the process.
Thanks for reading this,
Thierry is a Real Estate Agent at RE/MAX Premier, and Host of Talk Radio's, 'Inside Real Estate'
Phone: (703) 322-0600.
Thierry is an advocate for Homeowners in Distress. Thierry has made it his personal mission to help as many people as possible avoid foreclosure and keep their home.
Thierry Roche specializes in loan modifications and short sales in Fairfax Virginia. Fairfax Loan Modification Help. Fairfax Short Sales. Fairfax Short Sale Realtor. Fairfax County Short Sale Realtor. Fairfax VA Short Sales. Fairfax Realtor.
Copyright 2011 Inside Real Estate, LLC. All Rights Reserved.