Since 2009, mortgage rates have been below five percent. With rates this low for this long, you would think that existing homeowners or homeowners with Fairfax homes for sale would take the opportunity to refinance. Estimates are around 6.5 million borrowers could benefit with monthly savings if they refinanced.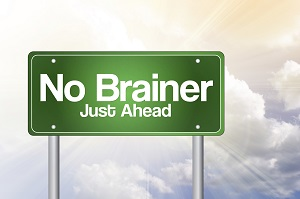 Rodney Anderson, who has a weekly radio program, works with Supreme Lending. He described a recent pipeline meeting where his company reviewed every mortgage application pending decision. There were 7 apps for refinancing whose original loan rate was over 9% and 12 apps whose original rate was between 7% and 9%.
"Some 550,000 American homeowners with a mortgage could save $500 or more each month by refinancing at today's rates. Over three million could save at least $200 per month." said Ben Graboske, CTO with Black Knight Financial Services.
Motivation for refinancing is obviously getting a lower interest rate but there is also the benefit of getting rid of PMI or private mortgage insurance for some. With the real estate market recovering across the U.S. and sale prices increasing, the loan-to-value ratio will be greater on a refinance and PMI will no longer be needed.
As a homeowner, you need solid information about what your home is worth in your neighborhood before you decide to refinance. Talking with a qualified mortgage professional is a must. You could search the internet and get some general information but since your situation is unique, you need personal attention. Call me if you'd like a recommendation of a trusted mortgage professional or would like to know what your home is worth.
You can get a FREE Market Snapshot Report of Your Northern Virginia Home's Value, or get a FREE Listingbook Account so you can Search All Northern Virginia Homes For Sale just like a Realtor. Put that data you need at the tips of your fingers!